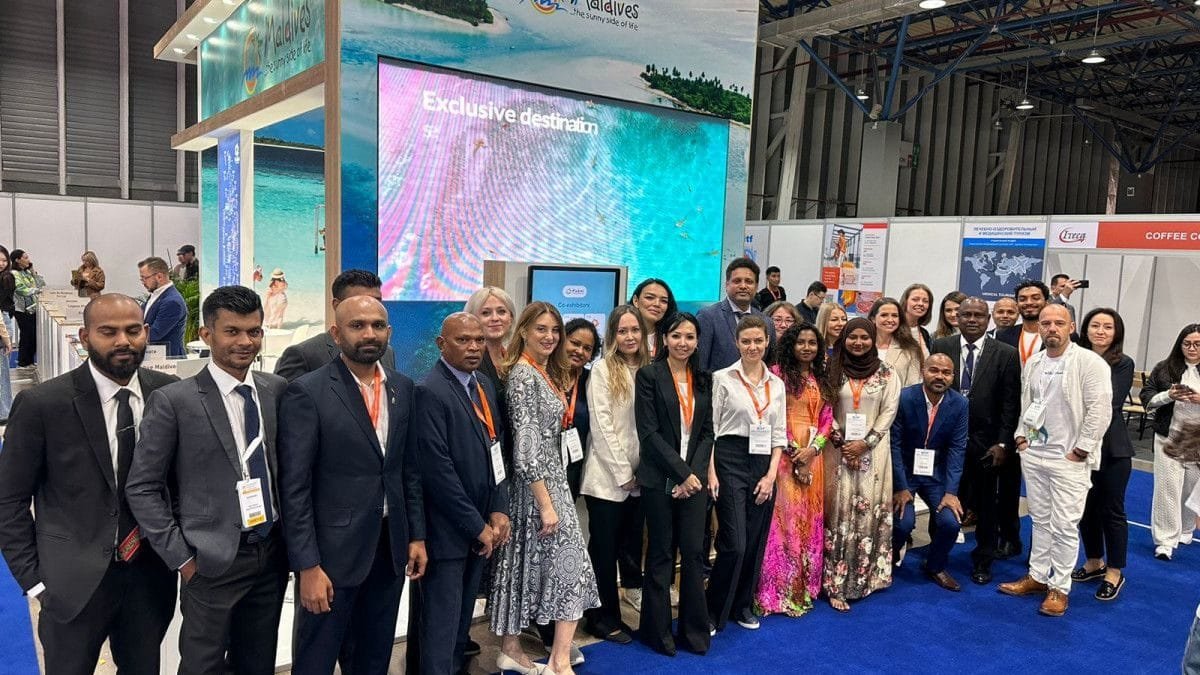 Maldives Marketing and Public Relations Corporation (MMPRC/Visit Maldives) has participated in the Kazakhstan International Tourism Fair (KITF) 2023. The fair took place from April 19th – 21st 2023 in Almaty, the largest metropolis of Kazakhstan. Among the 19 countries that partook in the exhibition included Spain, Italy, Germany and UAE.

KITF, commenced in 2001, is recognised as one of the most prominent business to business tourism promotion fairs in the Commonwealth of Independent States (CIS) Region. A statement posted on MMPRC website states that the CIS Market holds significant value for the Maldives tourism industry, with Russia currently maintaining its position as the top source market to the Maldives in 2023 to date. According to MMPRC, it conducted 16 different marketing activities targeting the CIS Market in 2022 and recorded a total of 238,951 arrivals from the region at the end of the year.

The 2023 edition of KITF took-in 216 exhibitors with a diverse pool of participants from areas of finance, corporate decision-making, tour operations and many more. MMPRC was accompanied by 24 co-exhibitors with 45 participants to reinforce the Maldives' brand presence in Kazakhstan and establish Sunny Side of Life as a paramount destination for all potential holidaymakers, according to the statement.

Destination Maldives provided visitors with a glimpse into various segments of the world-renowned holiday retreat. The 60-sqm exhibition stand was embellished with its romantic atmosphere, unmatched seascapes and cultural experiences.

This year's KITF recorded over 3600 visitors from 28 countries. According to the exhibition report published by KITF, 37% of the visitors were heads of corporations or owner-level individuals while 34% of visitors were those currently filling manager/specialist-level positions in their current jobs.
Related posts