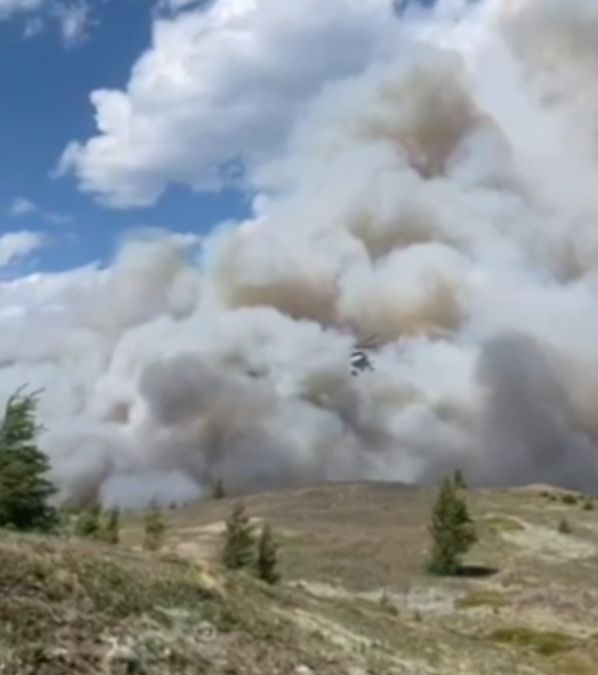 Authorities in Canada's Northwest Territories scramble to contain aggressive wildfire approaching the capital city of Yellowknife. The wildfire is expected to engulf Yellowknife by the weekend.
Officials are working to contain the blaze, which is exacerbated by a second wildfire that endangers the community of Hay River. The embers from the wildfire caused an evacuee's car to begin melting as they fled the encroaching inferno.
The Northwest Territories have declared a state of emergency due to the outbreak of over 200 wildfires across the region. It includes the deployment of the Canadian military for airlift operations in threatened communities.
Hay River, a community of approximately 3,500 people, was particularly hard hit. Despite evacuation notices issued over the weekend, about 500 individuals chose to remain in the town. Hay River Mayor Kandis Jameson expressed concern over the conditions of the road leading out of the town, made worse by the swift advancement of the wildfire. The wildfire moved 30 kilometres in just a few hours due to strong winds earlier in the week. The winds forced the closure of the only two highways in the area.
Basic necessities such as food and petrol are dwindling in Hay River. Communication services, including phone and internet, have also been disrupted, leaving many residents cut off from vital information and assistance.
The Canadian military's airlift operations represent the largest evacuation effort of its kind in the history of the Northwest Territories. Communities within the South Slave Region are the focus of these operations.
Most of the displaced residents find refuge in the neighbouring province of Alberta.
Officials are cautiously optimistic as they monitor the weather forecast. The city's fate could be shaped by the arrival of rain anticipated in the coming days. If the meteorological conditions align favourably, Yellowknife might be spared from the destruction. Presently, the fire is situated approximately 17 kilometres (10 miles) northwest of the city.
Places like Fort Smith, K'atl'odeeche First Nation, Enterprise, and the Jean Marie River are also under evacuation orders as the fires continue their voracious march. Among these, Enterprise, a community of roughly 120 people, has suffered losses. Reports indicate that nearly 90% of the community has been reduced to ashes.
The wildfire is the worst on record in Canada. Experts attribute the severity of these wildfires to a warmer and drier spring than usual, creating conditions conducive to the rapid spread of flames.
Scientists point out that climate change plays a pivotal role in making hotter and drier weather patterns increasingly common.
Related posts