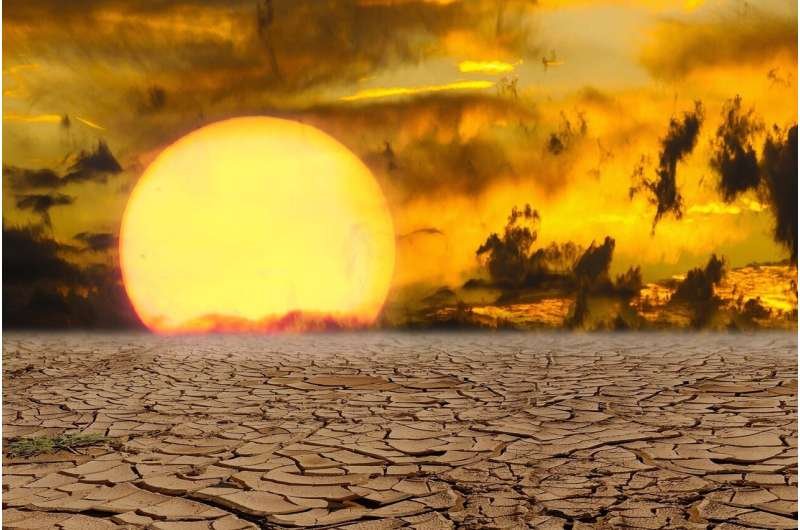 A heat dome entrenched over the US southwest has unleashed scorching temperatures from coast to coast. This puts more than 110 million people at risk and triggers extreme heat warnings.
Meteorologists predict that temperature records could be shattered in up to 38 cities across the country.
One of the hardest-hit areas is Las Vegas, where an intense heatwave has residents on edge. Sunday promises to be a pivotal day, as the mercury threatens to soar beyond the city's standing record of 117F (47.2C). The sweltering conditions have already put immense strain on local resources and sparked concerns about the health and safety of residents.
Beyond American borders, the world witnesses other alarming signs of climate change. Southern Europe, too, feels the devastating impact of this global phenomenon. Heatwaves are bearing down on the continent, raising concerns about agriculture, water supplies, and public health.
Meanwhile, across the Atlantic, Canada is grappling with its dreadful wildfire season on record. Raging infernoes threaten vast forests, threatening wildlife, habitats, and communities. Firefighters and emergency services are working to contain the blazes, but the scale of destruction remains unprecedented.
Scientists have long cautioned that extreme weather events are a direct consequence of climate change, primarily driven by human activities. As global temperatures rise, the planet experiences more frequent and severe heatwaves, droughts, wildfires, and other catastrophic events.
Nearly a third of Americans are currently under heat advisories, including Arizona, California, Nevada, New Mexico, Utah, and Texas. The National Weather Service (NWS) has urged people not to underestimate the risk to life, as the heat wave could lead to heat stroke, heat exhaustion, and other heat-related illnesses.
Phoenix, Arizona recorded 118 degrees Fahrenheit (48 degrees Celsius) on Saturday.
As the planet warms, heat waves become more common and intense.
Temperatures pose a health risk and could be deadly. About 700 people die each year from heat-related causes in the United States.
To address the escalating crisis, authorities in some areas of California and Nevada have initiated a crucial response by establishing "cooling centres." Public buildings such as community centres, libraries, and recreation facilities have been converted into safe havens where people can seek relief from the oppressive heat. These centres are equipped with air conditioning and adequate facilities to ensure vulnerable individuals can access hydration and protection from blistering temperatures.
A heat dome forms due to high-pressure conditions that force air towards the earth's surface, leading to compression and heating. The heated air then ascends, establishing a continuous cycle wherein the air descends at the centre of the 'dome' and rises along its periphery.
Since the industrial era began, the global temperature has increased by approximately 1.1°C. This upward trend in temperatures is expected to persist unless governments worldwide take significant measures to drastically reduce emissions.
Related posts