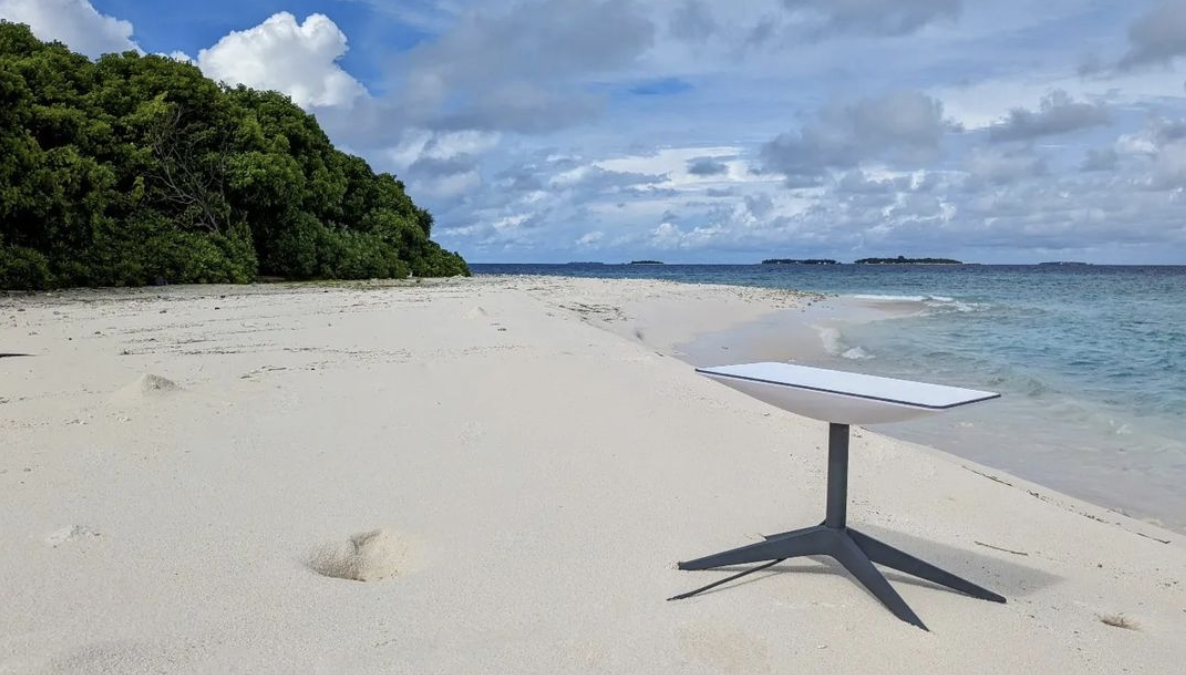 Starlink, which provides global internet services through low Earth orbit (LEO) technology, has launched its services in the Maldives. The Maldives, the first South Asian nation to approve the service, gave the regulatory go-ahead to the company in August this year. The Communications Authority of the Maldives issued the licence to Starlink Services Maldives, making it the nation's fourth Internet Service Provider (ISP).
"Starlink's high-speed internet is now available in the Maldives 🛰️🇲🇻❤️," the SpaceX subsidiary announced in a post to social media on Friday.
The company's offerings come in two main tiers: personal and business. Unlike other local internet service providers, Starlink boasts a 'no contracts' connection. Potential customers can sign up for services online at costs ranging from MVR 1,000 to 80,000 per month, with an additional one-off hardware cost of MVR 10,000.
Starlink utilises a constellation of over 5,000, mass-produced, small LEO satellites to provide its global internet service. It is operated by American aerospace company SpaceX and is also speculated to launch a global mobile phone service.
While Starlink's foray into the Maldives will undoubtedly widen the service offering in the country, the company has faced some criticism for frequent price increases – reportedly as much as 20 percent within one year since the service initially launched, with no other significant upgrades – as well as reports of lower performance in some geographical locations.
The company is currently providing internet services to over 60 countries.
SpaceX and Starlink are owned by billionaire, and social media platform 'X' owner, Elon Musk.
Related posts