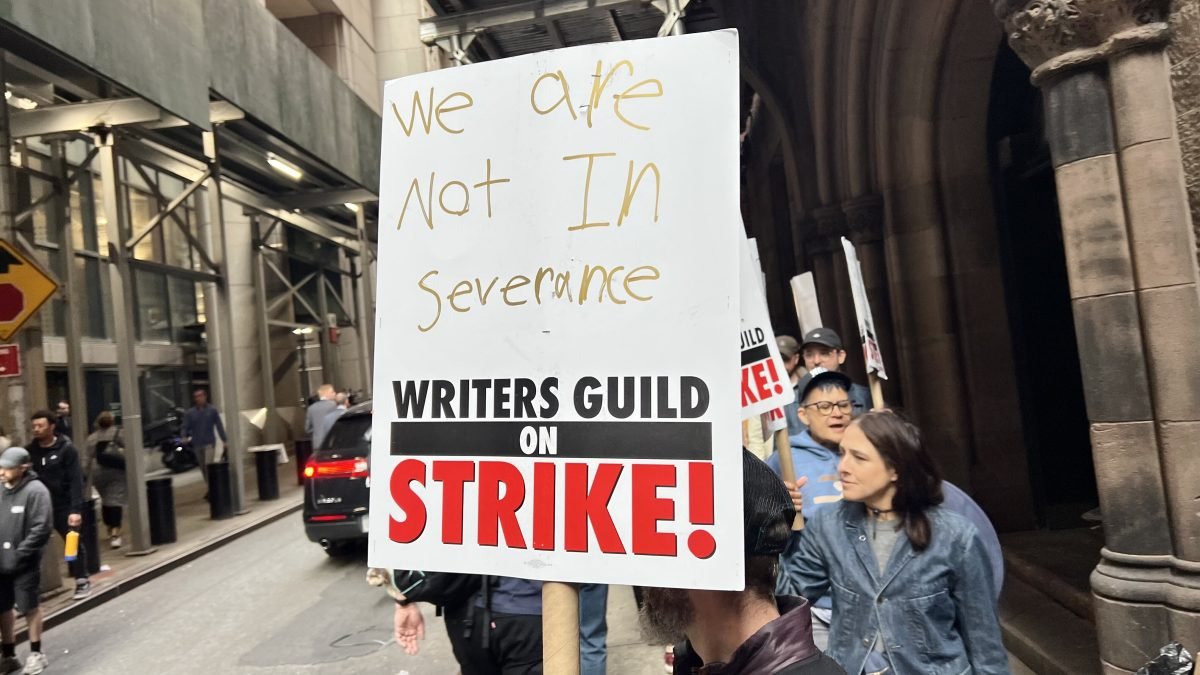 After a five-month standoff that has brought Hollywood to a standstill, US screenwriters and studio executives have reached a tentative deal. It will likely end the strike.
The Writers Guild of America (WGA) described the proposed agreement as "tentative" but cited benefits and protections for writers. The strike began in May and brought the entertainment industry to its knees. It affected countless television shows and film productions.
US comedian and writer Adam Conover and chat show host Larry Wilmore were among the key figures taking to Twitter to celebrate the news. WGA members must still vote on the deal and agree to a new three-year contract before they can officially return to work.
The key concern of the strike was the artificial intelligence (AI) threat posed to their livelihoods. Fears grow that generative AI applications such as OpenAI ChatGPT could rapidly generate content with a simple prompt. The content can easily replicate or even replace the human writers' work.
The rise of AI in creative industries like film and television raises questions about the future of storytelling and the role of human creativity.
WGA made specific demands during negotiations regarding the use of AI in film and TV writing to protect its members. These demands include preventing AI from being used to write or rewrite content and from providing source material for scripts.
The strike has been the longest to impact Hollywood in decades. It caused a multi-billion-dollar ripple effect throughout California's economy.
The exact details of whether studios have agreed to terms of the tentative deal remain unclear.
WGA board member Liz Alper pointed out the significance of the writers' success in their strike. She pointed out that it sends a powerful message to workers in various industries and countries facing similar challenges, including the threat of AI replacing human jobs and the impact of outsourcing and contracting.
Alper encouraged people to see the WGA strike as an example of how collective action, strike action, and standing together with colleagues can lead to workers receiving their fair share of benefits and protections. She is hopeful that individuals observing the WGA strike will recognise the power of solidarity and draw inspiration from it in their efforts to secure fair treatment and compensation in their respective fields.
Related posts