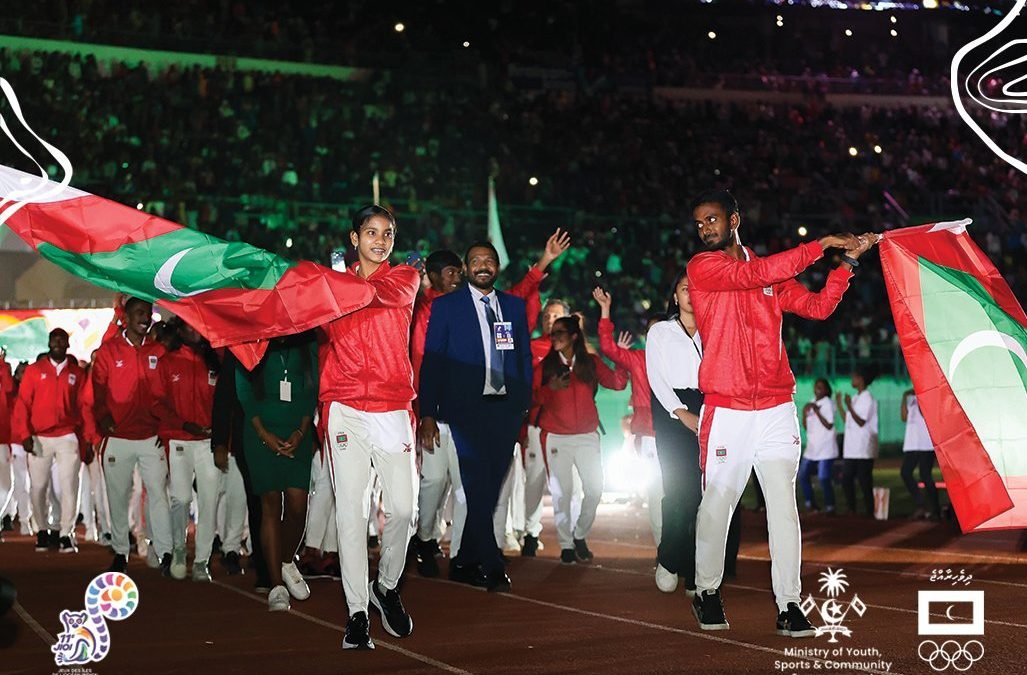 Tragedy struck the opening ceremony of the Indian Ocean Island Games in Madagascar as a stampede at the Barea stadium claimed the lives of at least 12 individuals, leaving over 80 others injured.
The incident occurred on Friday when a throng of sports enthusiasts attempted to enter the stadium. The event was attended by a crowd of approximately 50,000 spectators who had gathered for the ceremony.
In response to the heart-wrenching incident, Thamooh Ahmed Saeed, the Secretary General of the Maldives Olympic Committee, expressed heartfelt condolences to the families of the victims and those who were injured. He assured that the athletes from Maldives remained unharmed and unaffected by the tragic incident.
"While not directly impacted, the athletes have experienced emotional distress due to the distressing turn of events. Nevertheless, their dedication to the spirit of sports remains resolute", he said.
Madagascar's Prime Minister Christian Ntsay confirmed the toll of 12 fatalities and around 80 injuries. President Andry Rajoelina, present at the opening ceremony, called for a minute of silence, acknowledging the tragic consequences of the pushing and crowding at the entrance.
Special media posts depicted individuals disoriented and stunned as they searched for their belongings among the aftermath of the distressing crush.
The Indian Ocean Island Games, spanning till 3 September, serve as a multifaceted competition held in Madagascar. Originating in 1977 under the aegis of the International Olympic Committee (IOC), the Games encompass participants from Mauritius, Seychelles, Comoros, Madagascar, Mayotte, Réunion, and the Maldives.
The Maldives contingent, comprising over 170 athletes, is engaging across eleven diverse sports, encompassing tennis, volleyball, swimming, badminton, table tennis (TT), basketball (both five-on-five and three-on-three variants), handball, taekwondo, athletics, and para-athletics. Notably, this edition marks the Maldives' debut participation in three-on-three basketball, handball, and taekwondo.
Related posts