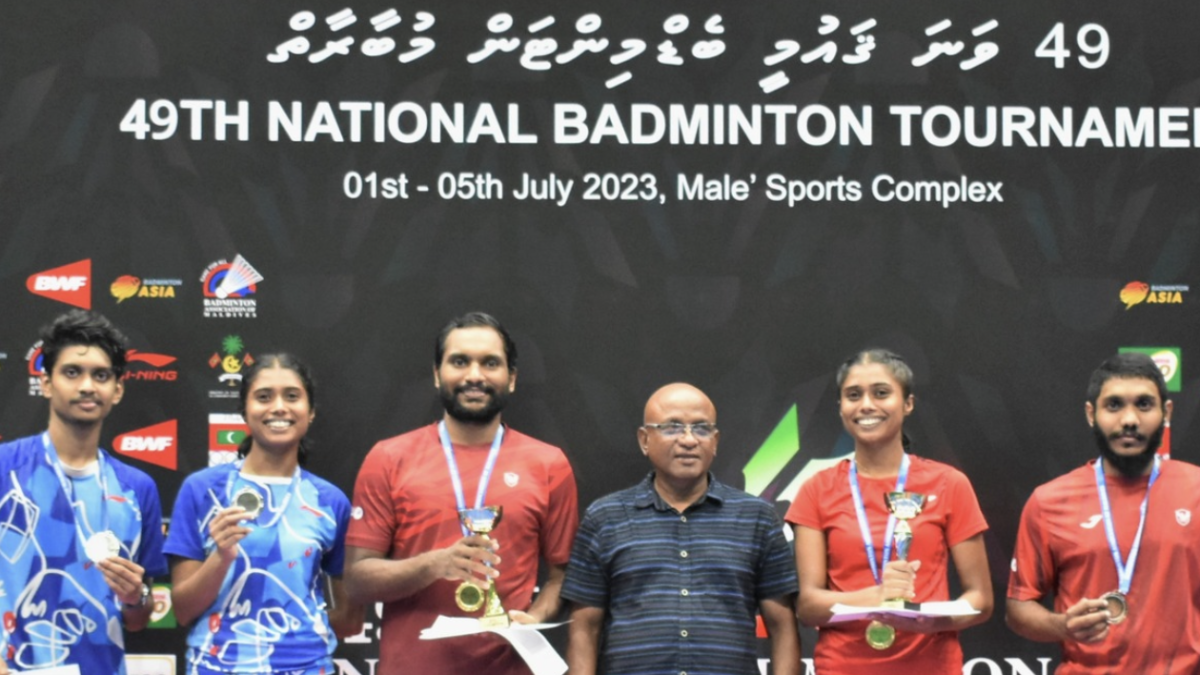 Hussain Zayan Shaheed Zaki and Aminath Nabeeha Abdul Razzaq emerged as champions in the national badminton tournament's singles categories, dethroning last year's titleholders.
The thrilling finals, held on Wednesday, witnessed Zayan facing off against defending champion Ahmed Nibal in the men's singles final, a rematch of their clash from the previous year. However, this time, Zayan exhibited exceptional prowess, securing a resounding victory over Nibal to win the title, prevailing with a remarkable scoreline of 21-13 and 21-1.
Zayan's triumph in the national championship is not a novel achievement. In 2017, he claimed the singles title by defeating Mohammed Sarim, who incidentally had emerged victorious over Zayan in the 2016 final, clinching the trophy that year.
Moving on to the women's singles final, Nabeeha displayed her exceptional skills by triumphing over her twin sister, Nabaha Abdul Razzaq, a formidable opponent and four-time national champion. The intense battle unfolded in two sets, with Nabeeha emerging as the victor. The first set concluded with a staggering scoreline of 21-1, while the second set saw Nabeeha's continued dominance with a score of 22-2.
Nabeeha had previously achieved national success in 2017 when she clinched the national title by defeating Maisa Fathuhulla Ismail.
Related posts