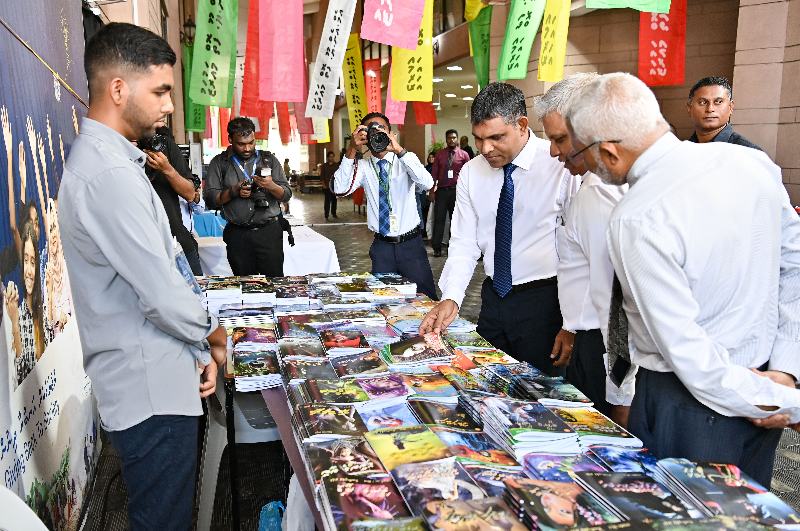 Vice President Faisal Naseem has extolled the critical role of writers in shaping societal narratives and pledged the government's unyielding support towards their development.
Speaking at a ceremony held at Maldives National University (MNU) to unveil a new collection of books published under the 'University Book Writing Grant,' Vice President Naseem asserted that the administration is committed to fostering an environment conducive to the growth and success of writers.
The Vice President emphasised the importance of writing and literature in disseminating knowledge and sparking meaningful conversations within society. He commended MNU's efforts in successfully implementing the 'University Book Writing Grant,' stating that it serves as a catalyst for academic writing. "Writers play a crucial role in shaping narratives that drive progress," Naseem noted.
In his remarks, Vice President Naseem also underscored the significance of the Dhivehi language, noting it as a unique attribute of the Maldivian identity. He celebrated the fact that three authors have already published their works this year, courtesy of the 'University Book Writing Grant' funding.
Following the ceremony, the Vice President officially inaugurated the 'MNU Book Fair 2023.' The book fair, which commenced on Wednesday at the central campus of MNU, is set to run until 22 September 2023. As a vibrant marketplace for literary enthusiasts, the fair connects authors and booksellers with a wide audience of eager readers.
This year's event boasts participation from 23 exhibitors, further enriching the Maldives' literary landscape. The fair serves as a platform for showcasing the multilingual works of gifted local writers.
Related posts