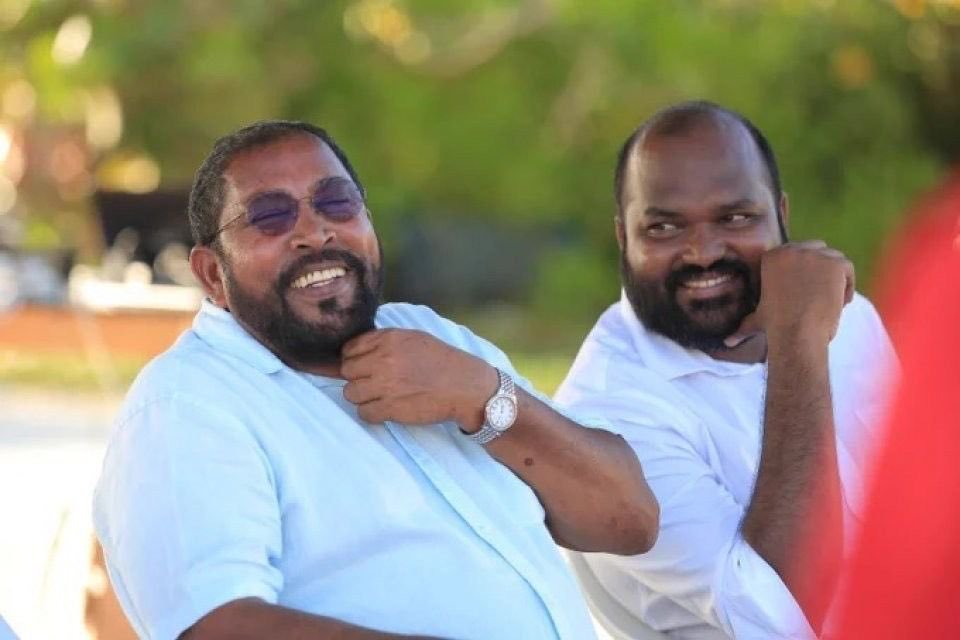 Ali Waheed, former tourism minister and erstwhile leader of Jumhooree Party (JP), announced his departure from the party via social media on Wednesday. 
Waheed expressed gratitude towards Qasim Ibrahim, the party's current leader, and hinted at his continuing loyalty to the Maldivian people.
Ali Waheed had been a vocal proponent in the initial phase of Qasim Ibrahim's presidential bid, especially noticeable since he had just returned to the Maldives after nearly three years of self-imposed exile in the United Kingdom.
His return was marked by the withdrawal of a high-profile legal case against him. The Prosecutor General's Office opted to cease proceedings following requests from victims and witnesses involved in the sexual misconduct allegations that had been levelled against him.
Waheed faced a myriad of accusations ranging from attempted rape to unlawful sexual contact during his tenure as tourism minister. Initially requested to step down voluntarily, he was ultimately dismissed from his ministerial role on 9 July 2020, and subsequently from the leadership of JP as well.
When Waheed returned to the Maldives, both the case of sexual misconduct and a two-month prison sentence for contempt of court, handed down by the Supreme Court, were nullified.
Following his return, Waheed told reporters that his focus would now shift away from politics, indicating that he would become more active in football. During his exile in the UK, he had coached Sporting London FC, and as per local media reports, Waheed will now continue his aspiration in football via a newly launched football club named Atolls FC.
Related posts