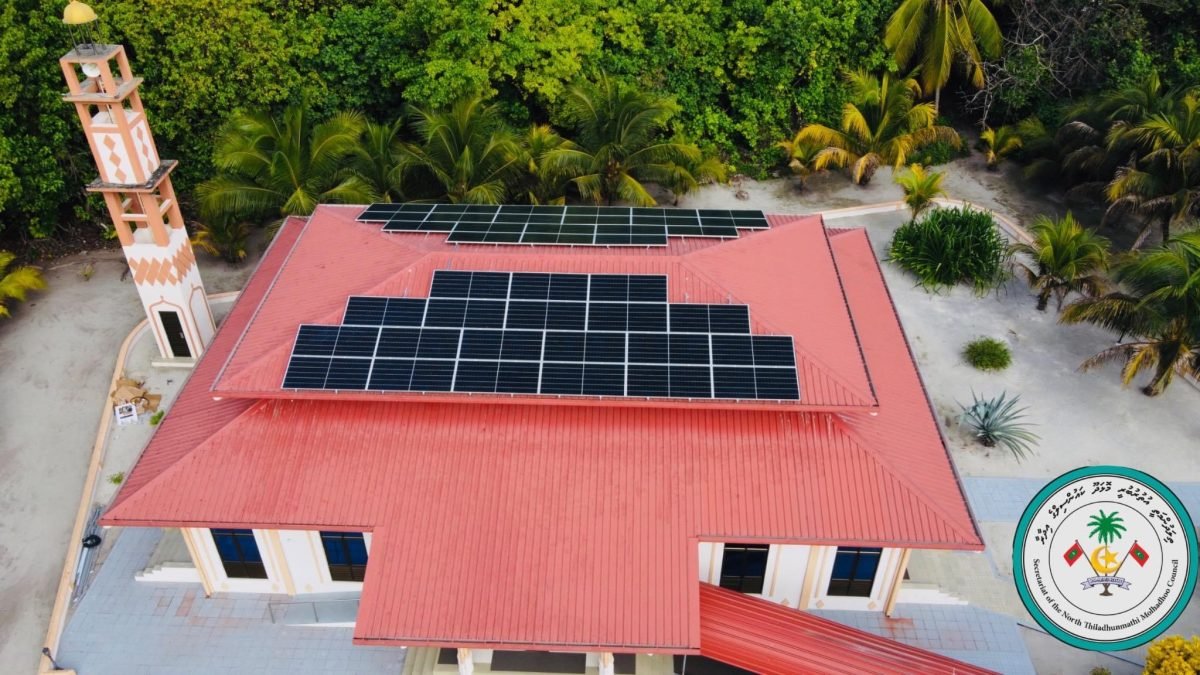 Environment Ministry has announced a project to install solar panels in 155 mosques on uninhabited islands, aiming to entirely transition these mosques to rely on solar energy for their electricity needs. This initiative aligns with the ministry's commitment to sustainability and renewable energy usage in the country.
In a press release, the ministry said it is now seeking suppliers for the solar photovoltaic (PV) systems required for this project and interested parties have until 17 August to submit their bids.
The entire project, costing MVR 10 million, will be funded by the state and executed by the state-owned utilities company Fenaka Corporation. After the installation, the maintenance of the solar PV systems will be the responsibility of the respective island councils, per the press release.
The ministry plans to utilise existing materials in their possession and intends to begin the work on some mosques as early as next month.
The Environment Ministry says the project of solar panels is initiated by President Ibrahim Mohamed Solih and it is part of the efforts to move closer to achieving the target of "Net-Zero 2030" set by the government. The switch to solar energy is expected to result in significant cost savings for the island councils, allowing them to redirect approximately MVR 8 million from their annual budgets to other important purposes, according to the ministry.
Related posts