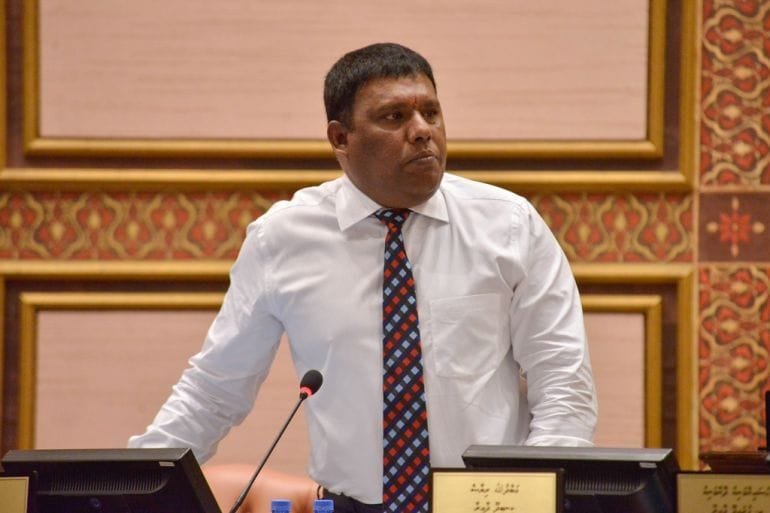 Mohammed Mustafa, former MP for the Thimarafushi constituency and a member of the Maldivian Democratic Party (MDP), has been ordered to appear before police over a tweet announcing a reward for spitting in President Ibrahim Mohamed Solih's face. The tweet, sent from Mustafa's official Twitter account "Thimarafushi," caused public backlash and led to an investigation by the police.
Mustafa, who is aligned with former President Mohammed Nasheed, has been an active critic of President Solih on social media. The MDP has experienced internal political tension since the bitter presidential primary between Solih and Nasheed, in which Solih emerged as the winner.
Mustafa sent a follow-up tweet stating that he was summoned to the police station at 9:40 PM the next day, which he alleges was to intimidate him. "It's sad that I wasn't summoned to the police tonight," Mustafa said.
The police have yet to comment on the matter and it remains unclear what actions will be taken against Mustafa for his tweet. However, the situation highlights the ongoing political division within the MDP and the country as a whole.
Related posts