The ongoing project to reclaim land within the lagoon of Giraavaru Island, Kaafu Atoll, will be completed by October this year, a spokesperson for the contractor has said.
Sri Lanka's Capital Marine and Civil Construction Company Private Limited (CMCCC) and Boskalis of the Netherlands are collaborating on the project which commenced in May of this year. Work on the project, which involves the reclamation of 169 hectares of land, is continuing round the clock to ensure its completion by October, according to Project Manager Hugo van Kuijl.
The state-owned Fund Management Corporation, acting as the developer of the Giraavaru project, will allocate 73 hectares of the reclaimed land for the 5,433 housing plots on the island, as part of the government's 'Binveriyaa' Housing Scheme.
Under the scheme, President Ibrahim Mohamed Solih is committed to the allocation and handover of the plots by the end of his term, said Akram Kamaluddin, State Minister for Housing, and Chairman of the 'Binveriyaa' Housing Scheme.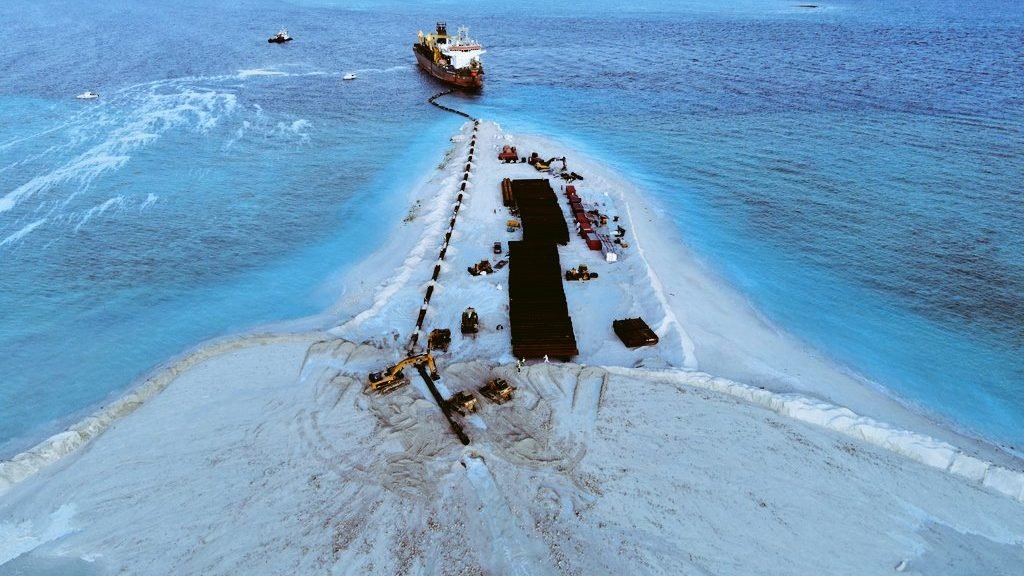 The first round of the housing scheme will allocate a total of 9,003 plots. This includes 1,351 plots in Hulhumalé, 2,219 in Gulhifalhu, and 5,433 plots in Giraavaru. These allocations amount to 26 hectares of land from Hulhumalé, 42 hectares from Gulhifalhu, and 73 hectares from Giraavaru.
While the land required to allocate 400 plots on Gulhifalhu has already been reclaimed and is ready to be assigned, the reclamation work is still currently ongoing, per government officials.
President Solih has also made a commitment to eventually connect Giraavaru to the Malé-Vilimalé-Gulhifalhu-Thilafushi bridge as part of a separate project.
Several housing and land allocations are currently being made across the country as the presidential term draws to an end on 11 November. The incumbent president is seeking re-election, with the nation heading to the polls on 9 September.
Related posts