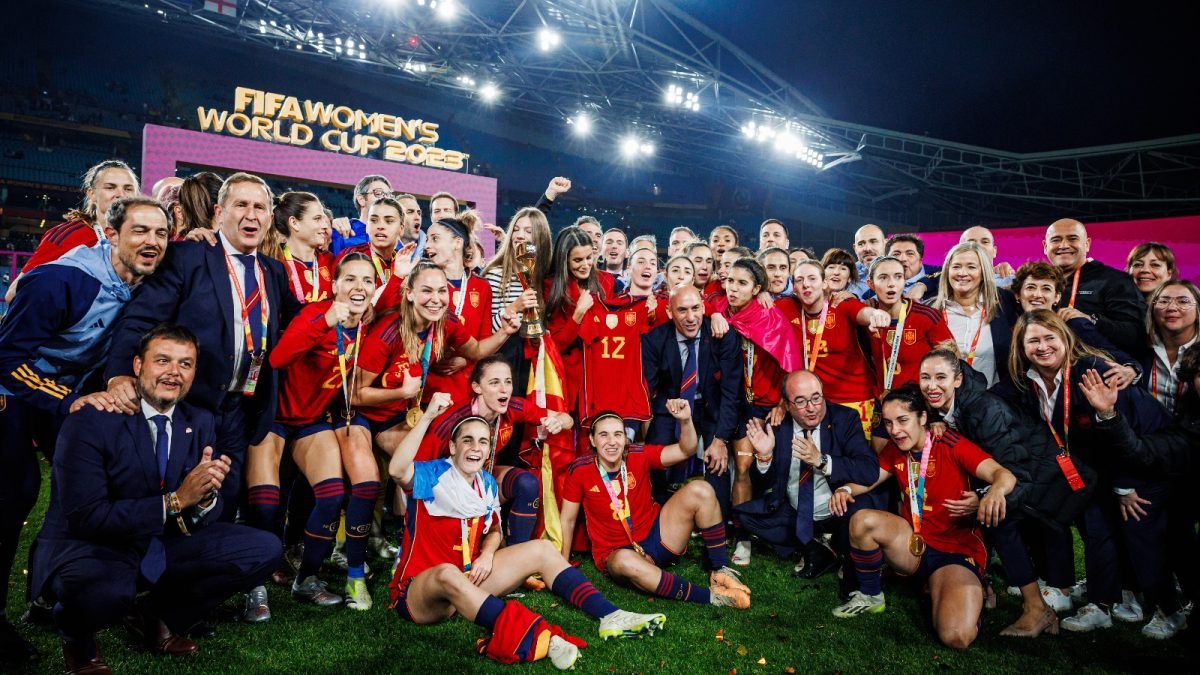 Spain's women's football team secured their first-ever Women's World Cup title with a resounding 1-0 victory over England in a thrilling final match held at Stadium Australia on Sunday. The triumph marked a remarkable comeback for La Roja, who overcame adversity and sceptics to etch their names in history.
Captain Olga Carmona emerged as the hero of the match, scoring the decisive goal in the first half that sealed Spain's historic victory. This achievement comes after a series of challenges, including a player mutiny against coach Jorge Vilda a few months prior, and a humbling 4-0 defeat to Japan during the group stage.
It was in the 30th minute that Spain's breakthrough came, a pivotal moment that would ultimately shape the match's outcome. England lost possession in midfield, allowing Teresa Abelleira to deliver a sublime crossfield pass to Mariona Caldentey, who assisted Carmona's sensational strike. The ball flew past England goalkeeper Mary Earps and nestled into the far corner of the net, sending Spanish fans into a frenzy.
The goal seemed to deflate England's momentum, and Spain continued to dominate throughout the first half. While England attempted to regroup in the second half, Spain's resilience held firm. England's hopes were dashed further when goalkeeper Mary Earps made a spectacular save to deny Jennifer Hermoso's penalty kick.
England, despite their valiant efforts and adaptability throughout the tournament, fell short of adding the World Cup title to their European Championship crown. Manager Sarina Wiegman's tactical adjustments in the second half were not enough to overcome Spain's dominance.
The historic match marked the first Women's World Cup final that did not feature powerhouses United States or Germany, showcasing the growing competitiveness and diversity of women's football. As the celebrations continue, Spain's triumph is expected to inspire generations of female footballers and elevate the sport to new heights on the global stage.
Related posts