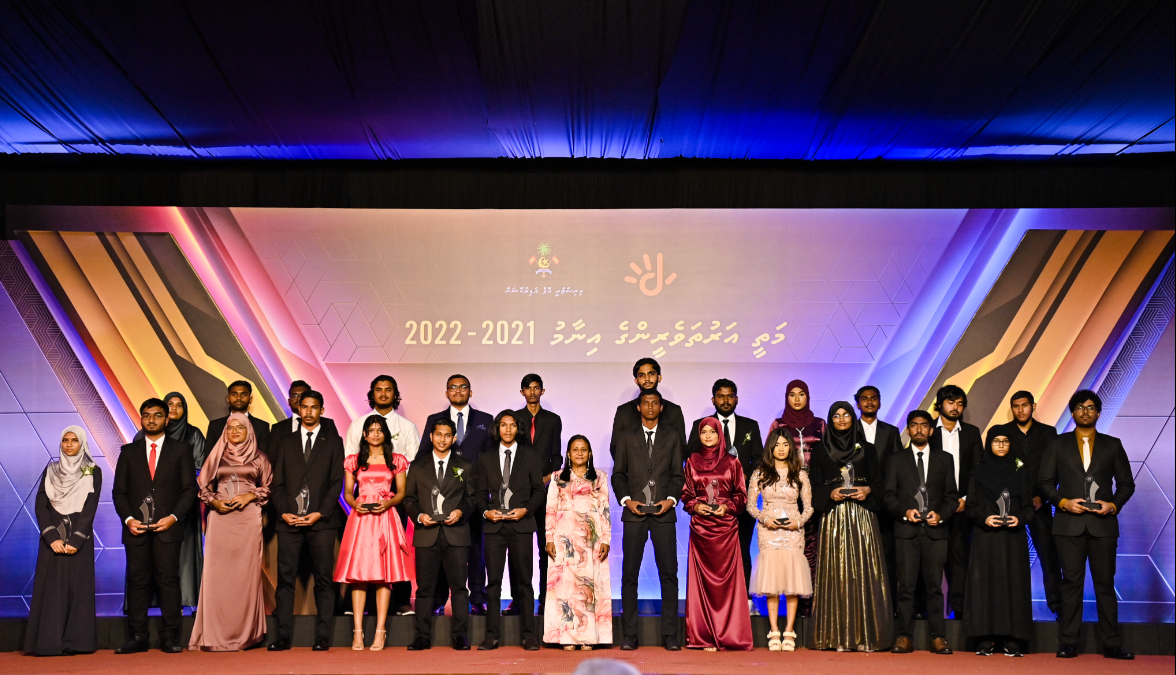 445 students from schools across the country have been honoured for their outstanding performance in the 2021-2022 Higher Secondary Examinations.

They were recognised at the 'Top Achievers Award 2021-2022' held at the Dharubaaruge Convention Centre on Wednesday (May 31). President Ibrahim Mohamed Solih, First Lady Fazna Ahmed, and Vice President Faisal Naseem conferred the awards at the ceremony, attended by the recipients' families, educators, and government officials.
This year's list of national top 10 achievers comprised an impressive total of 445 students. Among them, 38 students were granted the excellence award for obtaining an A Star in three subjects. Furthermore, 20 students achieved world rankings in various individual subjects. An additional 17 students achieved the remarkable feat of receiving A* in five subjects.
Speaking at the ceremony, Education Minister Dr Aishath Ali expressed gratitude to President Solih for his unwavering commitment to the development of the education sector over the past five years. The government's focus on education has played a pivotal role. It has fostered an environment that encourages students to strive for excellence and reach their full potential.
Related posts