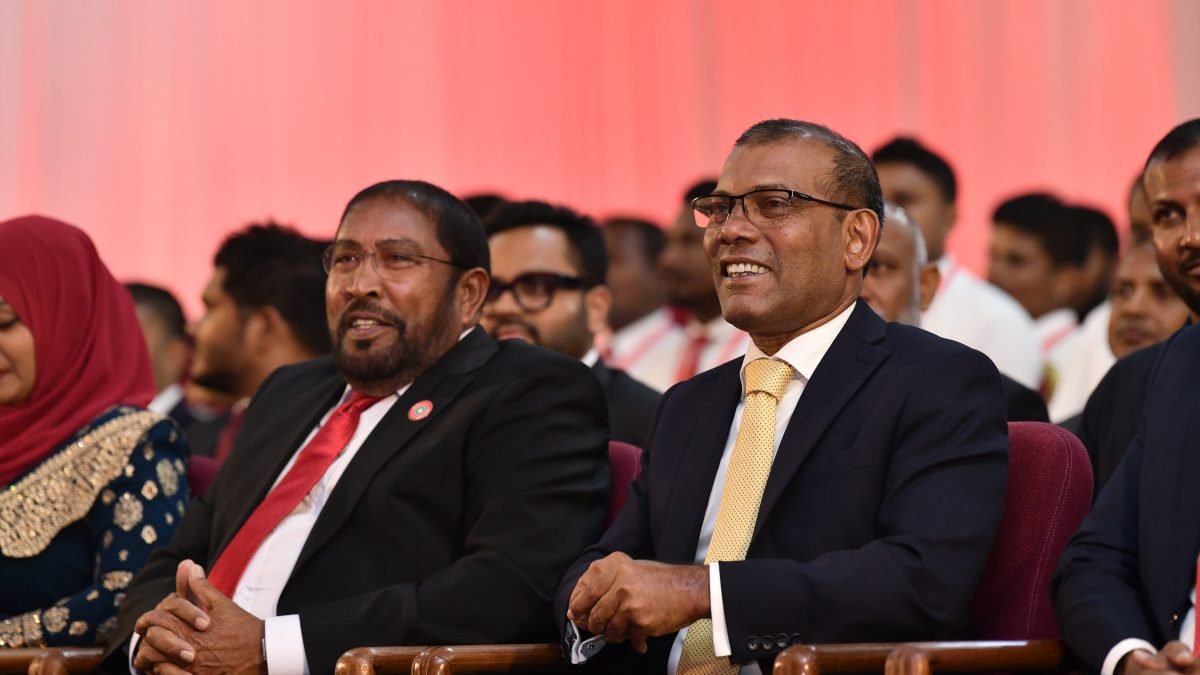 Talks between former President Mohammed Nasheed and Jumhooree Party (JP) leader Qasim Ibrahim on possible collaboration in the upcoming presidential election have ended without yielding any results, according to an interview aired by the business tycoon's TV channel, VTV. In the interview aired on Friday, the JP leader heavily criticised President Nasheed and revealed the details of their negotiations.
Qasim, who has announced his candidacy for the upcoming presidential elections, recounted that President Nasheed approached him following his defeat in the Maldivian Democratic Party (MDP) presidential primary, and suggested that it was an opportune moment for Qasim to contest the upcoming presidential election. Since then, the two leaders have met on multiple occasions, including in Parliament, where Nasheed and his team encouraged Qasim to run in this year's presidential election, according to Qasim.
However, Qasim expressed his disillusionment with Nasheed, claiming to have always been aware of Nasheed's true nature, describing him as a man whose actions do not align with his words.
"President Nasheed is unwilling to allow anyone else to assume power. He cannot bear the thought of granting that opportunity to another individual," Qasim said.
Regarding the talks, Qasim disclosed that Nasheed's team engaged in discussions with the JP, and Nasheed himself visited Sun Island Resort twice to hold further negotiations aimed at forming a coalition. Qasim said when he requested clarification on the coalition's objectives, he received an extensively detailed letter from President Nasheed. Upon reviewing the contents of the letter, Qasim claimed that it became evident that Nasheed intended to utilise him as a stepping stone to regain power.
Another reason Qasim cited for declining a coalition with President Nasheed was the potential backlash from MDP members who would accuse him of undermining their party. Additionally, he stated that talks with Nasheed had ceased because the former president had no desire other than to attain power.
"I am not someone who dances to someone else's tune. I refuse to do so," Qasim said.
Related posts