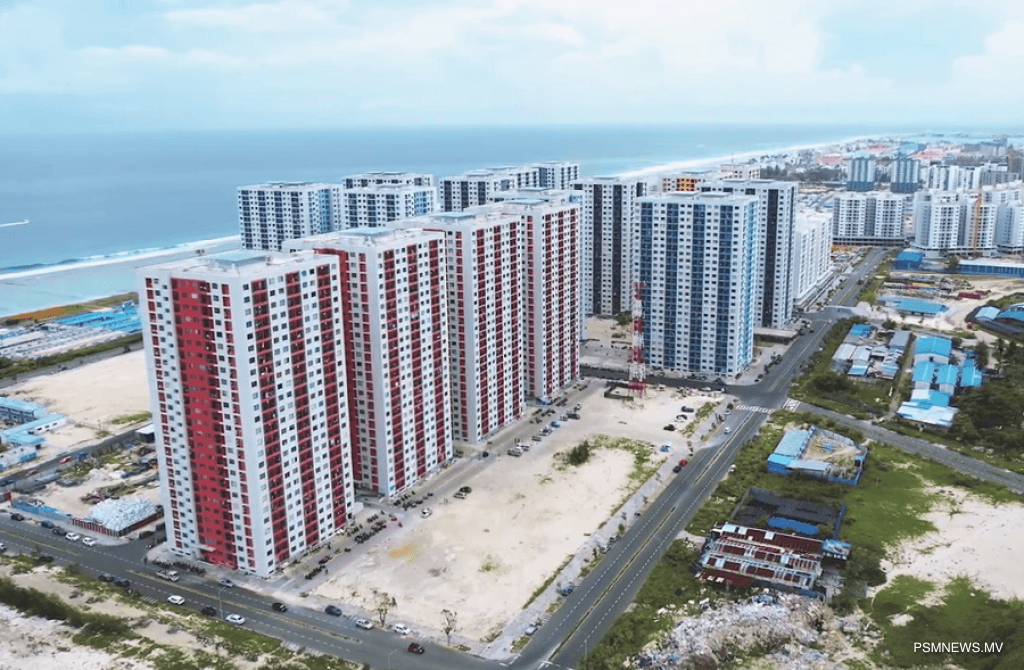 The Housing Development Corporation (Urbanco) has announced that the monthly payment for Hiya flats will be reduced to MVR 6,300. The reduced payment will come into effect starting this month. The government has also extended the repayment period for the Hiya flats by two years. This extension makes the total loan repayment period 27 years.
Speaking at a news conference at the President's Office, Akram Kamaluddin, Minister of State for Housing, stated that the government had decided to extend the deadline for the repayment of the Hiya flats, instead of reducing the rent as previously requested by the residents. "The rent was not reduced, the repayment period was extended," Akram said.
The Managing Director of Urbanco, Ahmed Atif, added that the maintenance fee of MVR 1,000 would remain the same, even with the reduced monthly payment.
Former President Abdullah Yameen's government built the Hiya flats, which consist of 25-story towers. The original repayment period was 25 years. With the extension, the loan is repayable in 27 years.
The decision to reduce the monthly payment was made after complaints from the residents. The previous government had announced that the flat's monthly payment would not exceed MVR 5,000. However, with the current rent of MVR 7,500 and maintenance fee of MVR 1,000, the total monthly due is MVR 8,500.
The Hiya Flat Association has protested several times, calling for a reduction in the price of the flats. President Ibrahim Mohamed Solih met with the Association's senior members in March of this year to discuss the rent reduction.
The monthly payment reduction and the repayment period extension will provide the Hiya flat residents with more affordable living options.
Related News
Related posts