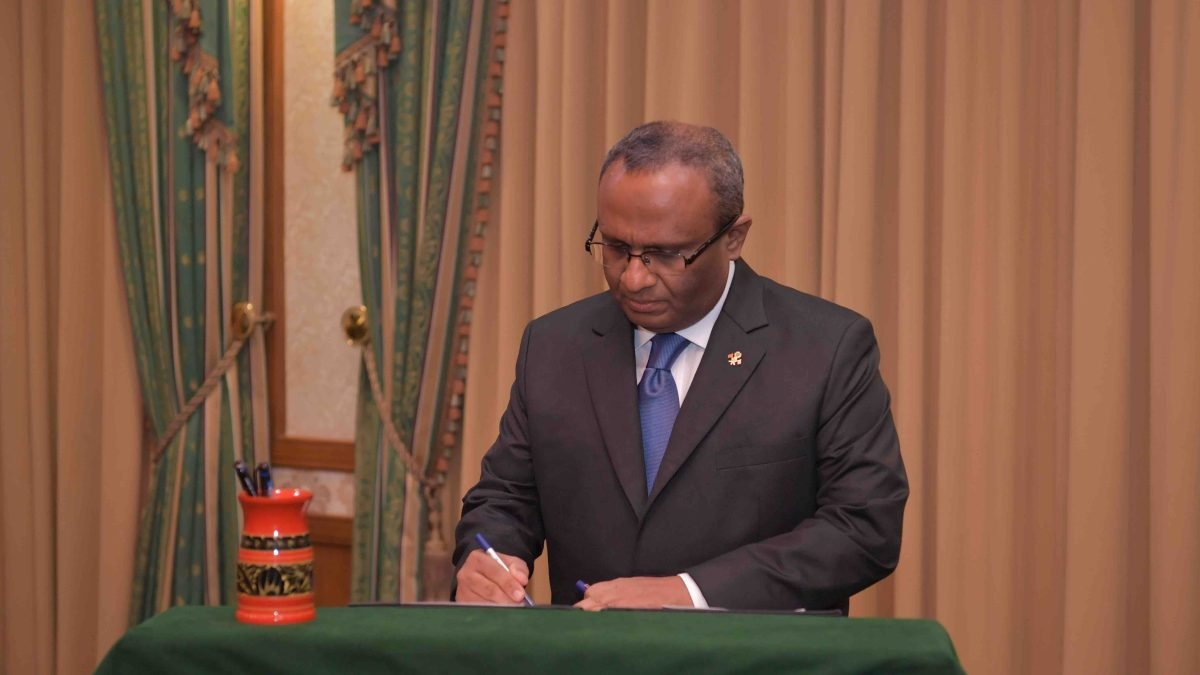 'Maldivian Contract Law,' authored by Supreme Court Justice Husnu al Suood and published by the Maldives Law Institute, was officially launched on Wednesday. The legal publication marks the first-ever English-language work on the subject of Maldivian contract law.
The publication, which outlines key legal precedents, set by court decisions, on Maldivian Contract Law, was officially launched by the Rector of Villa College, and Justice Suood's bother, Dr. Ahmed Anwar.
In his remarks at the launch event, Dr Anwar noted that the book would be a boon to the nation's law students and conveyed his gratitude to Justice Suood. He also expressed hope that this would encourage additional such publications. Justice Suood echoed Dr Anwar's remarks, saying he also hoped to see other similar publications.
The Supreme Court Justice has previously authored numerous other legal publications including; Principles of Islamic Law of Evidence and its Application in the Maldives (2021), Dhivehi Law Dictionary (2018), Islamic Law of Inheritance (2018), Drafting Commercial Contracts (2018), Textbook of Maldives Land Law (2017), Understanding Maldivian Law of Contract (2016) and more.
Justice Suood has been a Justice of the Supreme Court since 8 December 2019 and served as Attorney General from June 2009 to August 2010. He was Chief Judge of the Civil Court from 1997 to 1999 and a member of the Judicial Service Commission from 2008 to 2010, having also served as a member of the Human Rights Commission from 2003 to 2005.
Prior to his appointment as a Justice of the Supreme Court, Justice Suood served as the Chair of the Presidential Commission on Enforced Disappearances and Deaths.
Related posts