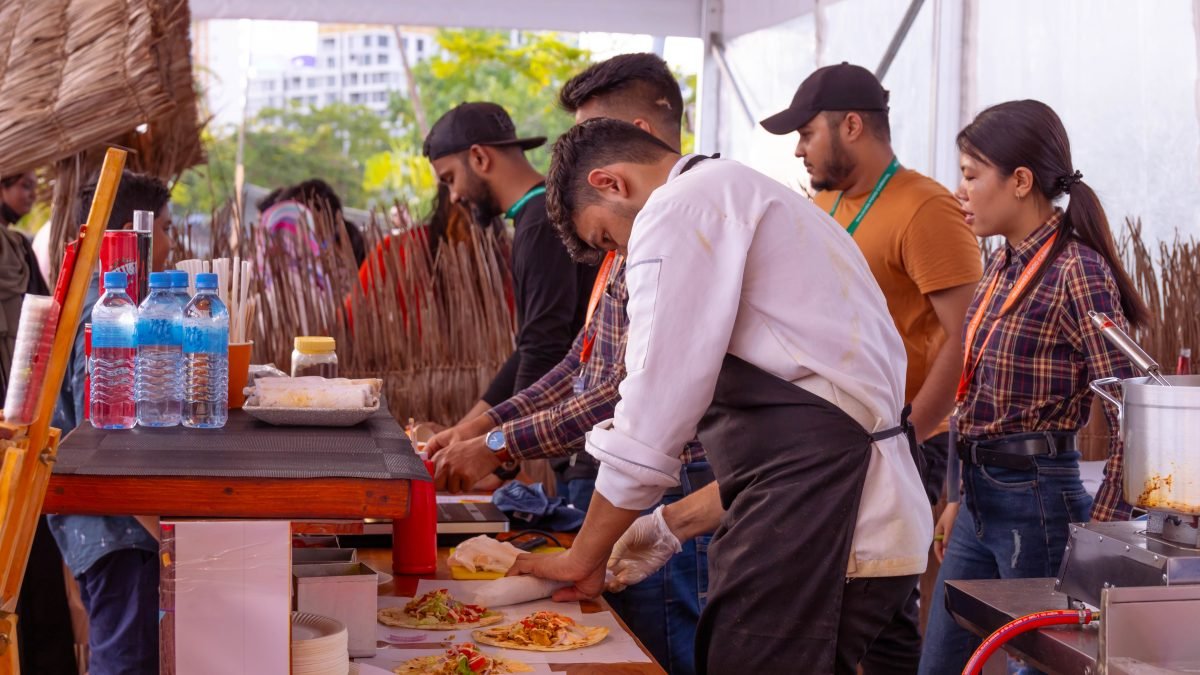 The Maldives Food Carnival is underway at Hulhumale' Central Park, with diverse stalls specifically focused on delectable cuisines and art, providing a lively carnival experience.
The five-day event, which features 80 exhibitors, is organised by Think Maldives and Taste Magazine with support from Dhiraagu and Urbanco., and it will continue until Saturday, 24 June.
While food holds a prominent position at the carnival, the event also offers a selection of activities for individuals of all ages. The organisers assure that the carnival caters to everyone's preferences, even accommodating the most selective eaters.
The event offers various food-filled sections. Food Street allows eaters to immerse themselves in a lively street filled with a wide array of street-style cuisines. At the Food Expo, visitors have the opportunity to meet food-and-beverage suppliers and taste-test their products while the Artisan Market brings together a diverse group of local creators exhibiting their artistic talents, encompassing both edible and non-edible creations.
The organisers express their intention to unite people through the universal language of food. When inquired about the inclusion of non-edible elements in the food carnival, the organisers explained that due to the significant impact of the pandemic, which affected the world for approximately two years, there has been a prolonged absence of events where people of all ages and backgrounds can gather and simply enjoy themselves without any additional obligations or requirements.
For those seeking global flavours, Taste The World provides an opportunity to indulge in culinary exploration. Additionally, there is a dedicated Coffee & Tea Festival that celebrates these beloved beverages in their finest forms. To add excitement, Battleground hosts cook-offs where chefs showcase their culinary skills.
According to the organisers, contrary to corporate-focused expos that prioritise business-to-business networking, the food carnival focuses on interactions between businesses and consumers, creating an engaging atmosphere for all participants.
Related posts