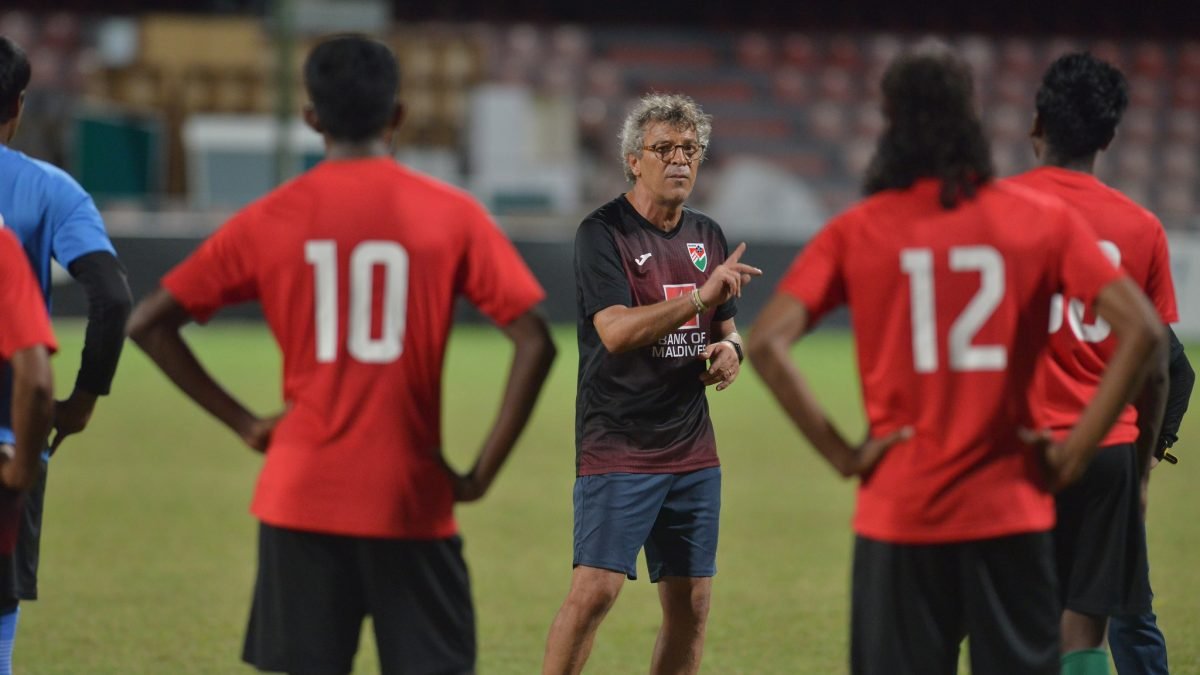 The Maldives national football team began their South Asian Football Federation (SAFF) campaign on a high note, securing a convincing 2-0 victory over Bhutan on Thursday. The game saw an impressive display of skills and determination from the Maldivian team.
The Red Snappers started the game strong, taking the lead just six minutes into the game. Hamza Mohamed calmly converted a penalty, putting his team ahead with an early goal. This early breakthrough provided the Maldives with a boost of confidence.
However, Bhutan refused to be deterred and launched a relentless pursuit for an equaliser. They made numerous attempts on target, keeping the Maldives on their toes throughout the game. At one point, Bhutan managed to find the back of the net, celebrating what they thought was an equalising goal. Unfortunately for them, their celebrations were short-lived as the referee swiftly ruled the goal out for offside.
While Bhutan displayed great determination, credit must be given to the Maldivian goalkeeper, Hussein Shareef, who put on an exceptional performance. Shareef's solid presence between the posts ensured that his clean sheet remained intact, frustrating the Bhutanese attackers and further solidifying Maldives' dominance in defence.
Hassan Raif Ahmed was sent off in extra time for two yellow cards in quick succession.
Lebanon also began their campaign with a 2-0 victory over Bangladesh earlier in the day. Hassan Maatouk scored to break the deadlock in the 79th minute and Khalil Bader sealed the win in the 90+6th minute in a tense game throughout.
In the opening day fixtures played on Wednesday, Kuwait beat Nepal 3-1 and India earned a convincing 4-nil victory over arch rivals Pakistan.
The tournament is comprised of two groups. Group A features India, Pakistan, Nepal and Kuwait. Maldives, Bhutan, Lebanon, and Bangladesh in Group B. The group stage will be played in a round-robin format with the top two teams from each group advancing to the semi finals.
The SAFF Championship, now in its 14th edition, has witnessed Maldives' consistent participation since its inception, bar the first two championships. Over the years, the country has reached the final on five occasions, winning the prestigious trophy twice. The first trophy was won in 2008 and the second came a decade later in 2018.
Related posts