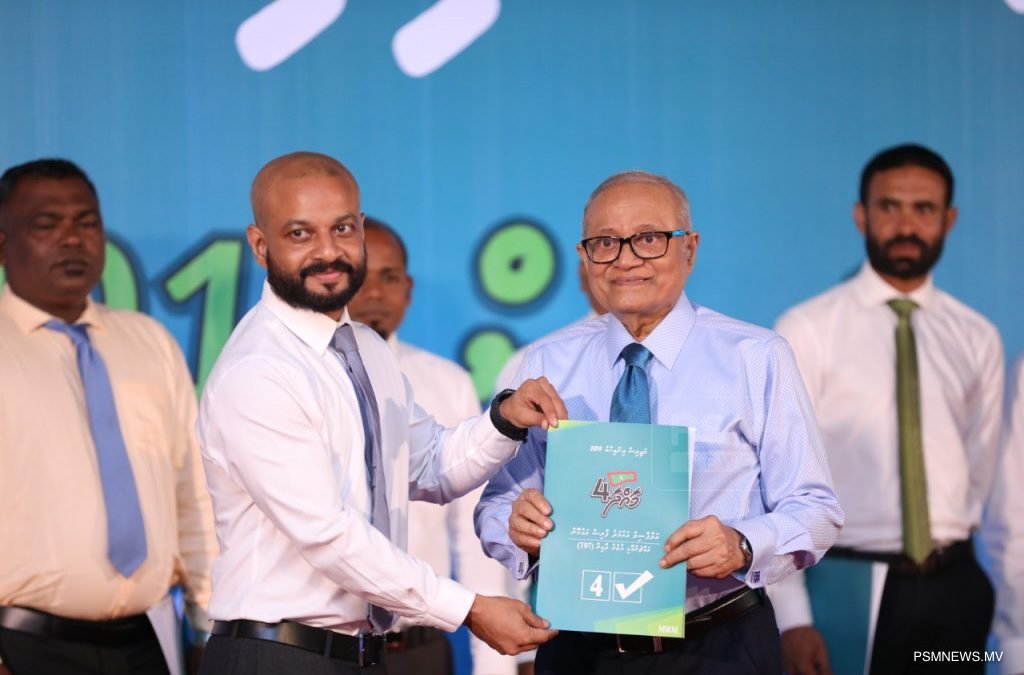 The Maldivian Reform Movement (MRM), led by former President Maumoon Abdul Gayoom, is on the brink of dissolution.
The party has failed to meet the required membership threshold of 3,000, as confirmed by the Elections Commission (EC). The electoral body issued a second notice to the party in February, which expired on Wednesday.
The EC gave a three-month ultimatum to several political parties in 2022 to attain the mandated membership count. The MRM was one of the parties. In June of last year, the party successfully garnered the required number of members, seemingly averting the threat of dissolution. However, they fell short once again, prompting the issuance of a second notice earlier this year.
Regulations governing political parties stipulate that if a party fails to reach the membership threshold as specified by law, it will face dissolution. As a result, the commission will now move forward with the official dissolution of the MRM.
According to the data available on the EC website, as of February, the MRM had a membership count of 2,981. While this figure was in close proximity to the required number, the party fell short by 19 members. This ultimately led to its dissolution. The reasons behind the MRM's failure to reach the required membership count remain unclear.
The MRM had previously raised concerns about fraudulent practices impacting its membership count. Allegations were made that individuals were being covertly transferred to other parties without their knowledge.
The MRM is the former President Gayoom's third attempt at establishing a political party in the Maldives. It was initially formed in response to a dispute with the ruling Progressive Party of Maldives (PPM) and his subsequent dismissal from the party. Prior to that, Gayoom had formed the Dhivehi Rayyithunge Party (DRP) in 2005 following a change in legislation allowing the creation of political parties.
Related posts