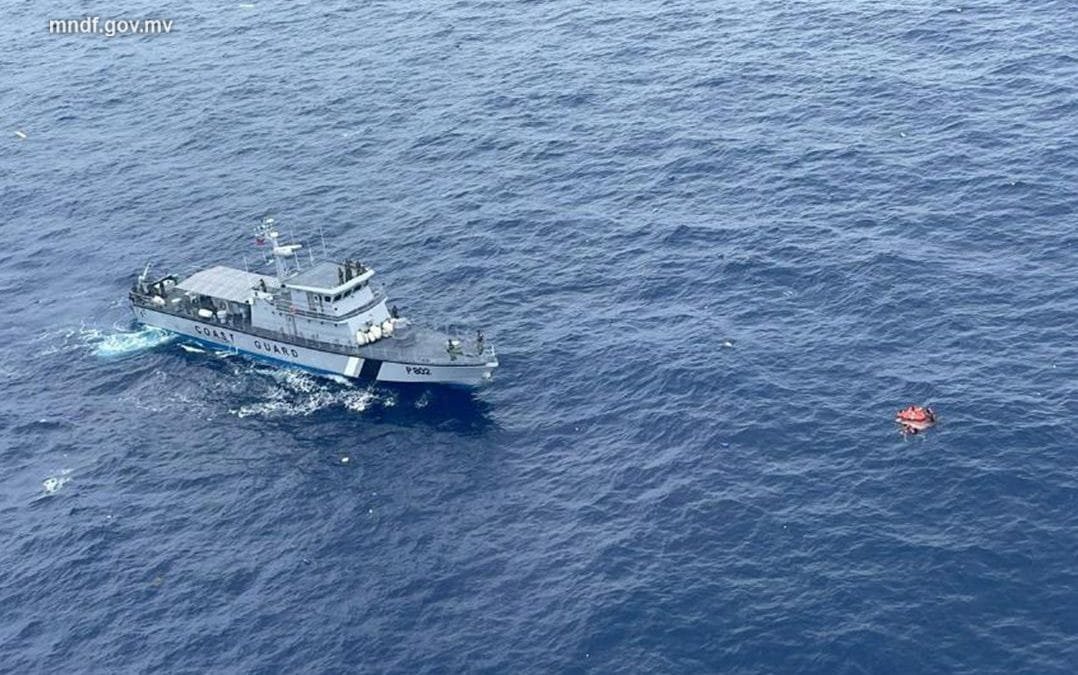 Six people have been rescued from a ship that sank off the coast of Fulidhoo, Vaavu Atoll, according to the Maldives National Defence Force (MNDF) Coast Guard.
The ship named 'M Sawaarr' left Male' city at 1:30 a.m. on Thursday. It was reported missing this morning, prompting an MNDF search. The Coast Guard's Dornier aircraft spotted the six people drifting at sea and all of them were eventually rescued around 1:45 p.m.
A chart shared with the media shows that the passengers were found far from the vessel. However, the MNDF has not yet released any further details about the ship's fate. The six rescued individuals have been taken to the Coast Guard ship Ghazi and are reportedly in good condition.
As rough weather conditions continue to affect the country, the Maldives Meteorological Service (Met Office) is urging people travelling by sea to exercise caution.
Related posts