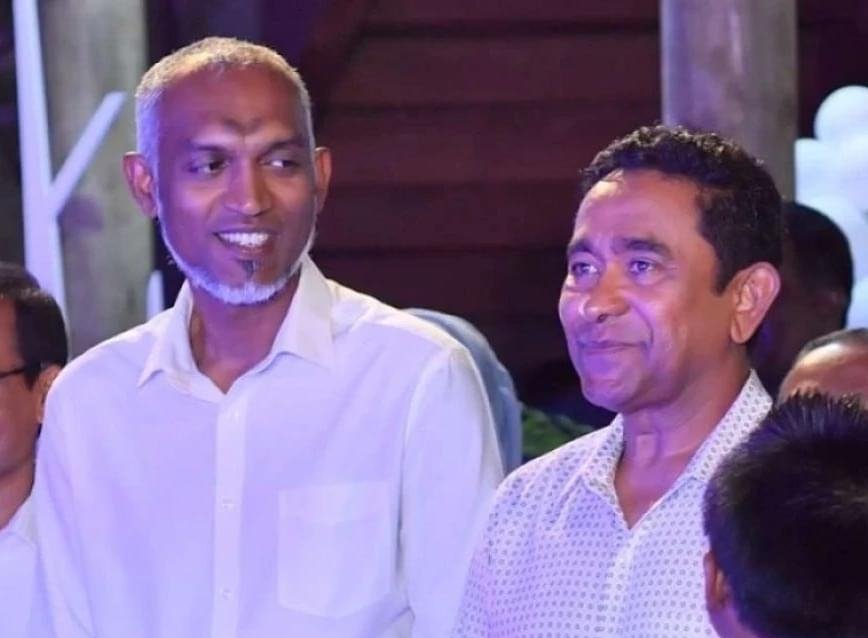 Dr. Mohamed Muizzu, the presidential candidate of the Progressive Party of Maldives (PPM) and the People's National Congress (PNC) coalition, has expressed his commitment to continuing the developmental legacy of former President Abdulla Yameen Abdul Gayoom should he win the upcoming presidential elections.
During a press conference that officially marked Muizzu's endorsement as the coalition's candidate, he underlined that the progress achieved under Yameen's leadership vividly demonstrated the country's actual development trajectory.
He asserted that this undeniable fact leaves no room for debate, thereby affirming his intention to advance along the path of development paved by his predecessor.
Muizzu emphasised that the efficacy of President Yameen's developmental strategies hinged on the formulation of attainable plans. He resolved to sustain the trajectory of development guided by the same approach.
He said: "Guided by Yameen's counsel, advice, and unwavering involvement, we are poised to realise significant development within the forthcoming five-year term. Our commitment encompasses economic rejuvenation."
A substantial proportion of President Yameen's development initiatives were either funded or facilitated by the Chinese government. When queried about Muizzu's prospective foreign policy, he affirmed that it would prioritise constructive engagement with all nations—a principle that he said mirrored Yameen's approach.
Related posts