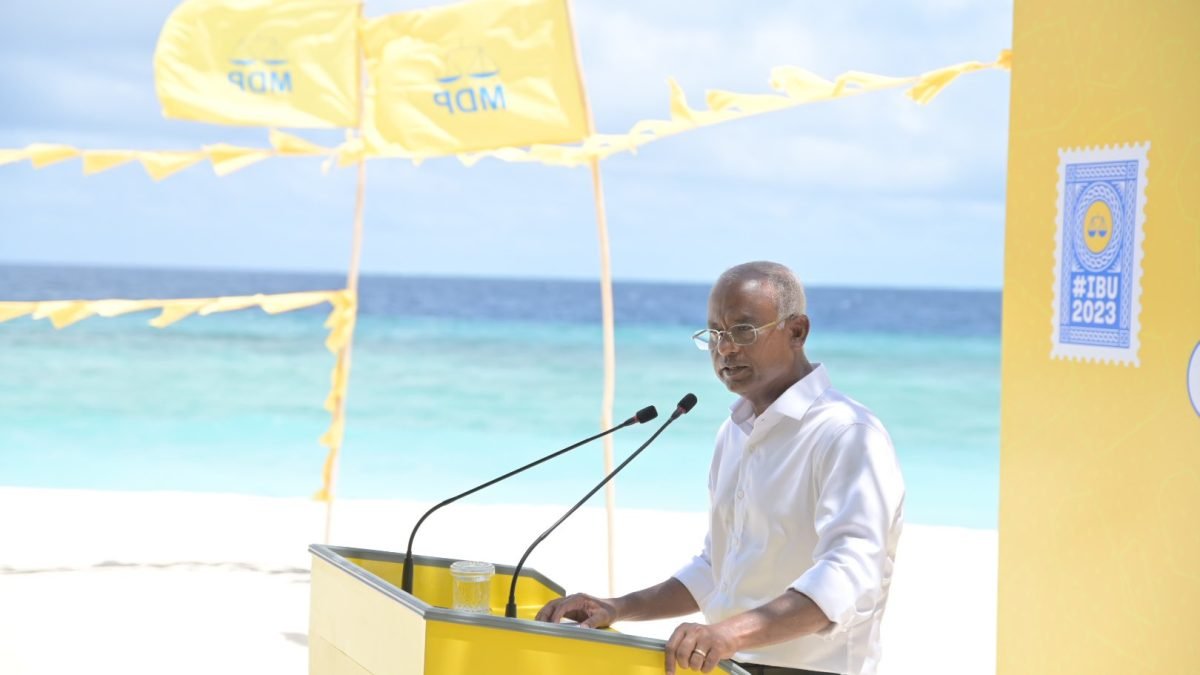 President Ibrahim Mohamed Solih, the presidential candidate of the Maldivian Democratic Party (MDP), has said that the competitiveness of the forthcoming presidential elections mirrors the maturity of our democracy.
Speaking during a campaign rally in Gadhdhoo, Gaafu Dhaalu Atoll, President Solih emphasised that in the past, the primary objective of every election was to unseat the incumbent.
He pointed out that this trend was evident in the 2008, 2013, and 2018 elections, during which the focus was solely on removing the incumbent from power by any means necessary.
Contrasting this with the forthcoming elections, he noted that the presence of numerous candidates signifies that this time, opposition leaders could not reach a consensus on replacing the incumbent.
He said, "previously, they (opposition leaders) made the same assertions because they recognised their limited alternatives. They were averse to taking risks, so they united in pursuit of change."
President Solih underscored that the distinctive aspect this year is that the only coalition in existence is the incumbent government, which was already established as a coalition. 
Conversely, the other candidates are competing independently, indicating their individual aspirations for the highest office. He interpreted this scenario as a testament to the advanced state of Maldivian democracy and expressed gratitude towards political parties for their role in this development.
The 2023 presidential elections are witnessing an unprecedented number of contenders. The previous record of six candidates participating in the 2008 election has been surpassed. The candidates hail from political parties including the Maldivian Democratic Party (MDP), People's National Congress (PNC)-Progressive Party of Maldives (PPM), Jumhooree Party (JP), The Democrats, and the Maldives National Party (MNP). Additionally, three independent candidates—former Home Minister Umar Naseer, Ahmed Faris Maumoon, and former Deputy Minister at the Ministry of Defence Hassan Zameel—are also competing in the election.
Related posts