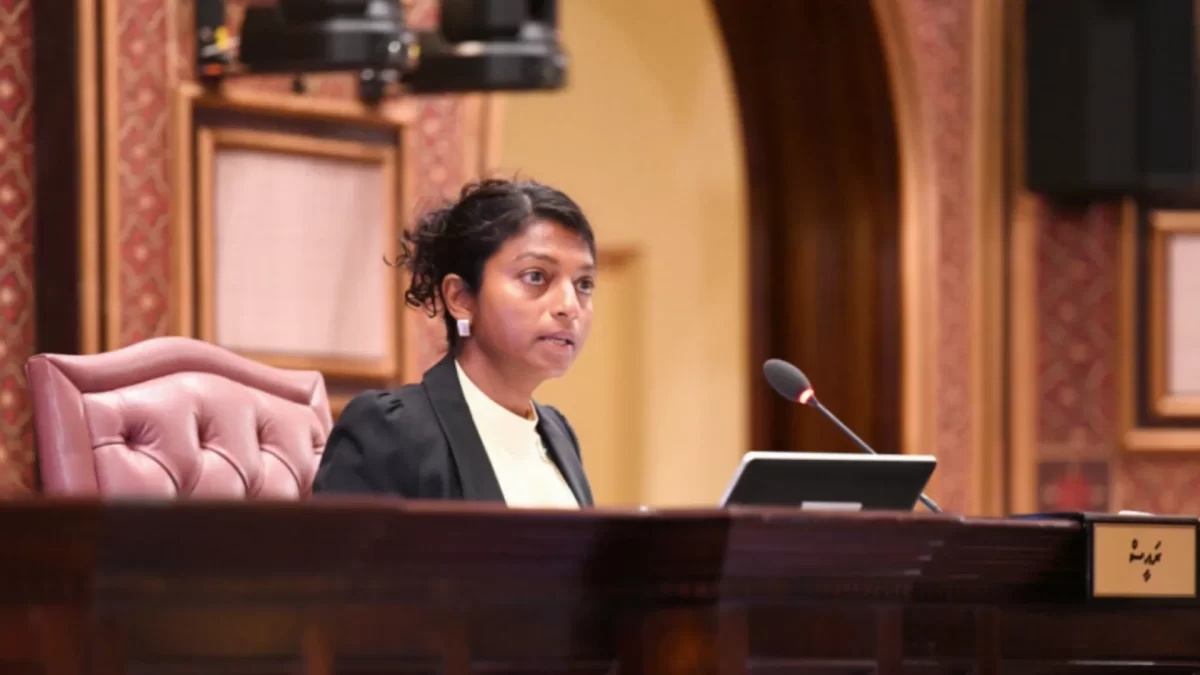 The no-confidence motion against Vice-Speaker Eva Abdulla has been taken off the agenda, pending the reconstitution of parliament standing committees. The ruling Maldivian Democratic Party (MDP), which holds a majority in parliament, filed the motion with the support of 50 MPs. The matter was scheduled for Sunday, following the 14-day notice period stipulated in the rules.
In a letter addressed to the motion's initiator, Parliament Secretary General Fathmath Niusha explained that the standing committees had not yet been reconstituted due to disagreements among the parties represented in the parliament. The formation of these committees is crucial as they will determine the time allocated for Eva to present her defense and when she will have the opportunity to speak.
Niusha clarified that the resolution would again be placed on the agenda once the standing committees are in place, which has been delayed for over two weeks due to ongoing disputes among parliament members. However, members of the MDP have accused Parliament Speaker Mohamed Nasheed of intentionally obstructing the committee reconstitution process in an effort to impede the no-confidence motion against Eva.
The decision to remove Eva from her position as Vice-Speaker of Parliament was taken by the MDP after Eva and 11 other parliament members loyal to Speaker Nasheed left the party and began efforts to form a new political party. In addition to the motion against Eva, the MDP, with the backing of 56 MPs, has also initiated no-confidence proceedings against Speaker Nasheed.
As the formation of the committees remains pending, the fate of Vice-Speaker Eva Abdulla and the parliamentary proceedings surrounding her case remain uncertain.
Related posts