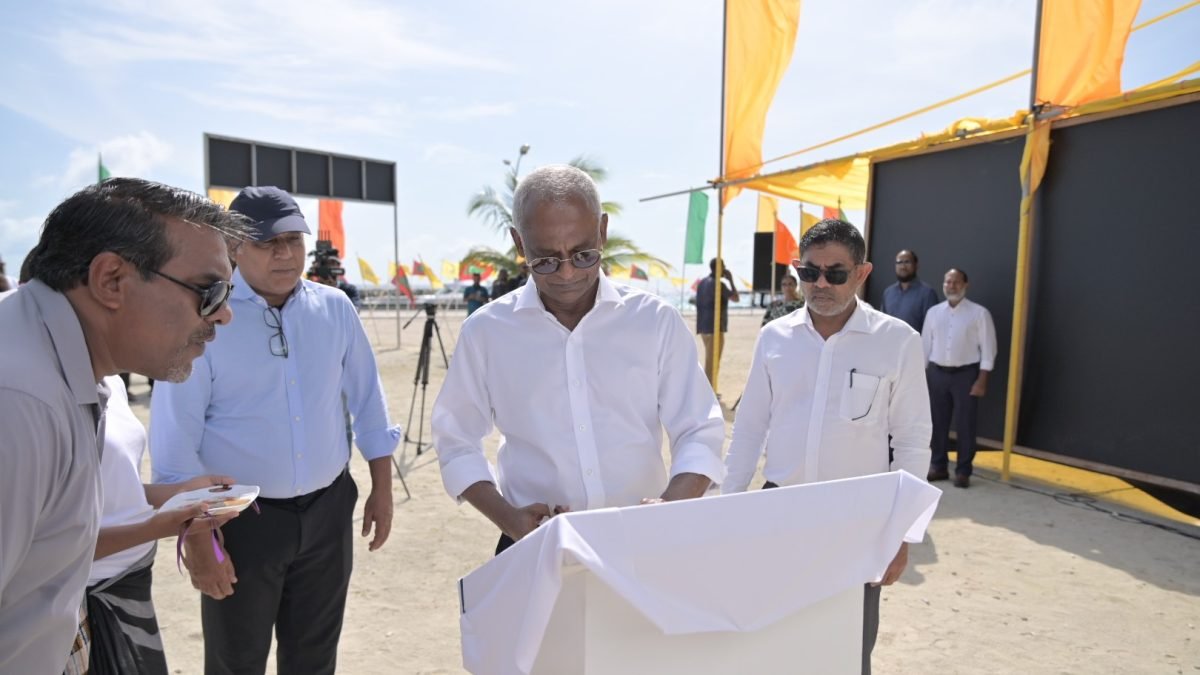 President Ibrahim Mohamed Solih on Monday celebrated the completion of two development projects on Rakeedhoo Island in Vaavu Atoll. The projects, totalling US$17.9 million were contracted to the Maldives Transport and Contracting Company (MTCC) in 2019 and 2021, encompass the development of a new harbour and the construction of coastal protection structures.
The harbour development project, costing US$12 million, included the deepening of the harbour basin and entrance channel, installation of harbour lights, construction of a 164-metre quay wall, and laying of 492 square metres of pavement. In addition, a boat slipway has been constructed under the project.
The coast protection project saw the construction of a 156-metre breakwater and the fortification of the 74-metre area with revetments to safeguard the coastline against erosion. A 45-metre groyne and a 200-metre sea wall were also constructed under the US$5.9 million project. A designated swimming area measuring 40 metres by 20 metres swimming area was also developed for public use.
As part of his ongoing visit to Vaavu Atoll, President Solih also inaugurated the new multipurpose hall of Keyodhoo School on Monday. The new hall will provide ample space for various educational and recreational activities for the students as well as the community, according to the government. Currently, work is underway to build a two-storey classroom block on the school grounds to further address space constraints.
The government says it has made significant strides in ensuring equitable development across all inhabited islands in the country, including Rakeedhoo, elevating the living standards of citizens and enabling them to lead dignified lives.
Related posts