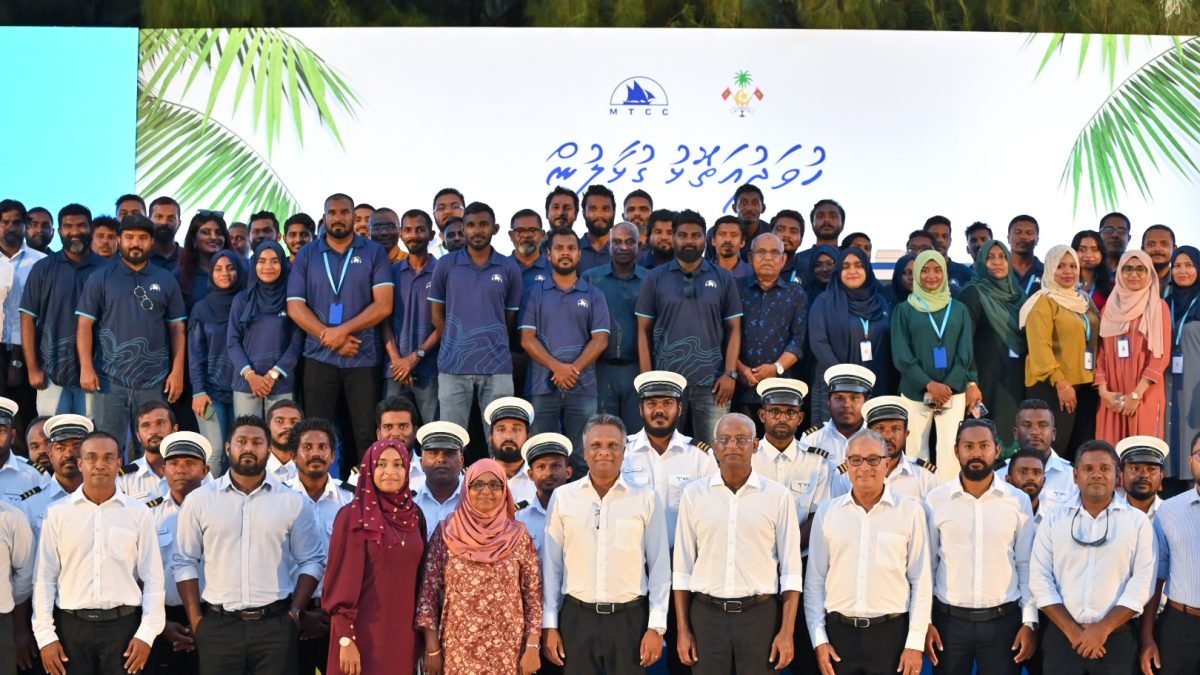 President Ibrahim Mohamed Solih has officially inaugurated the Raajje Transport Link (RTL) service connecting 21 islands of Gaafu Alifu and Gaafu Dhaalu atolls by ferry. The service was inaugurated during a ceremony held at Thinadhoo Island of Gaafu Dhaalu Atoll on Wednesday.
The RTL service initiated under the government's Integrated National Public Ferry Network project had begun operations in Gaafu Alifu and Gaafu Dhaalu atolls last month. On 18 August, the ferry service added connectivity to four southern atolls, including to Addu and Fuvahmulah.
Nine speedboats, which Maldives Transport and Contracting Company (MTCC) is committed to increasing, are currently operating six routes in the Gaafu Alifu and Gaafu Dhaalu atoll sector.
According to MTCC, travel times between the two atolls have now been reduced from five hours to two hours, with the current ferries operating seven days a week.
The high-speed ferry service was initially launched in May of last year. The project, which has already been introduced in the northernmost atolls, is set to expand to all atolls next year, according to MTCC.
Related posts