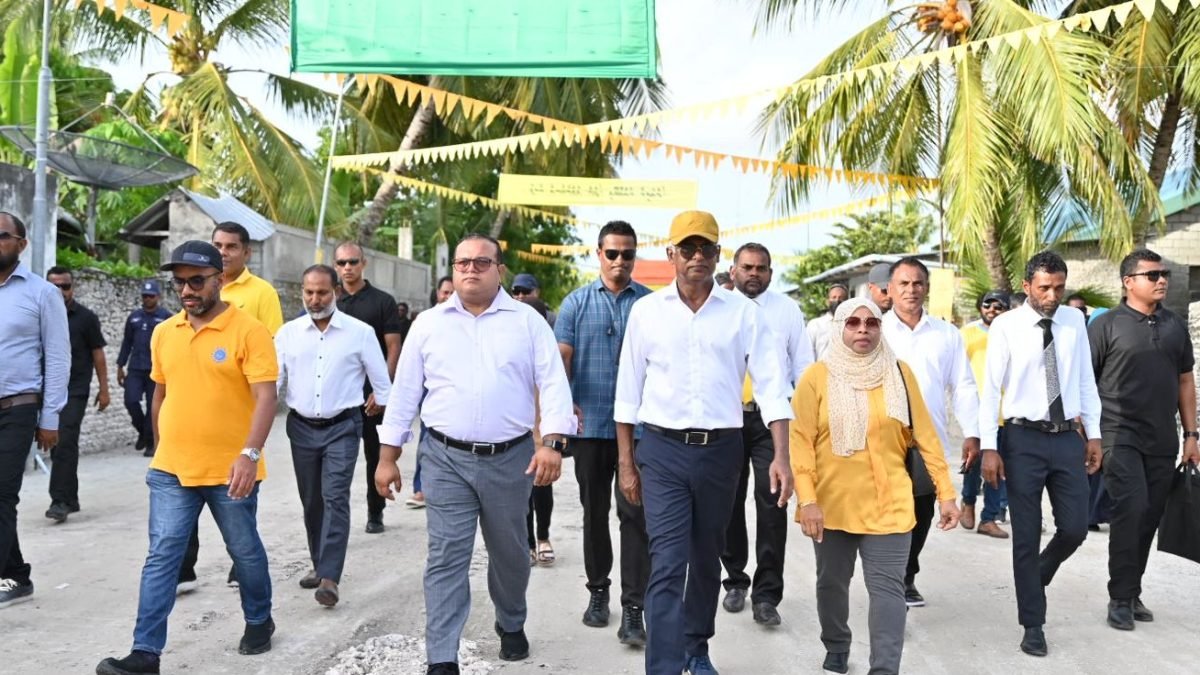 President Ibrahim Mohamed Solih, asserting his proven development track record, has pledged to revolutionise the nation's landscape if re-elected for a second term.
Addressing a campaign rally in Thoddoo of Alifu Alifu Atoll, Solih emphasised that he stands by his commitments to every island, backed by his demonstrated achievements over the past five years, showcasing his capability to deliver on those promises.
"We are witnessing unparalleled development across the islands. We pledge and we deliver," he stated confidently.
Highlighting the accomplishment he takes the most pride in, President Solih underscored the realisation of his earlier commitment to decentralised governance. 
He elaborated on how this initiative has provided islands with the infrastructure to cater to essential needs, empowered local councils, and promoted women's leadership. He highlighted how island communities have been equipped with the tools to self-develop.
President Solih has already revealed two chapters of his comprehensive five-part manifesto, which revolves around core values of prosperity and happiness.
The manifesto encompasses themes of contented living, fostering a harmonious society, nurturing the youth, transforming the economy, and ensuring effective governance.
During the launch of the initial part, Maldivian Democratic Party (MDP) stated that the manifesto was meticulously crafted through extensive consultations with the community and technical experts across diverse fields. 
The party further noted that MDP officials visited all islands and formulated the manifesto after taking into account the concerns of all citizens.
Related posts