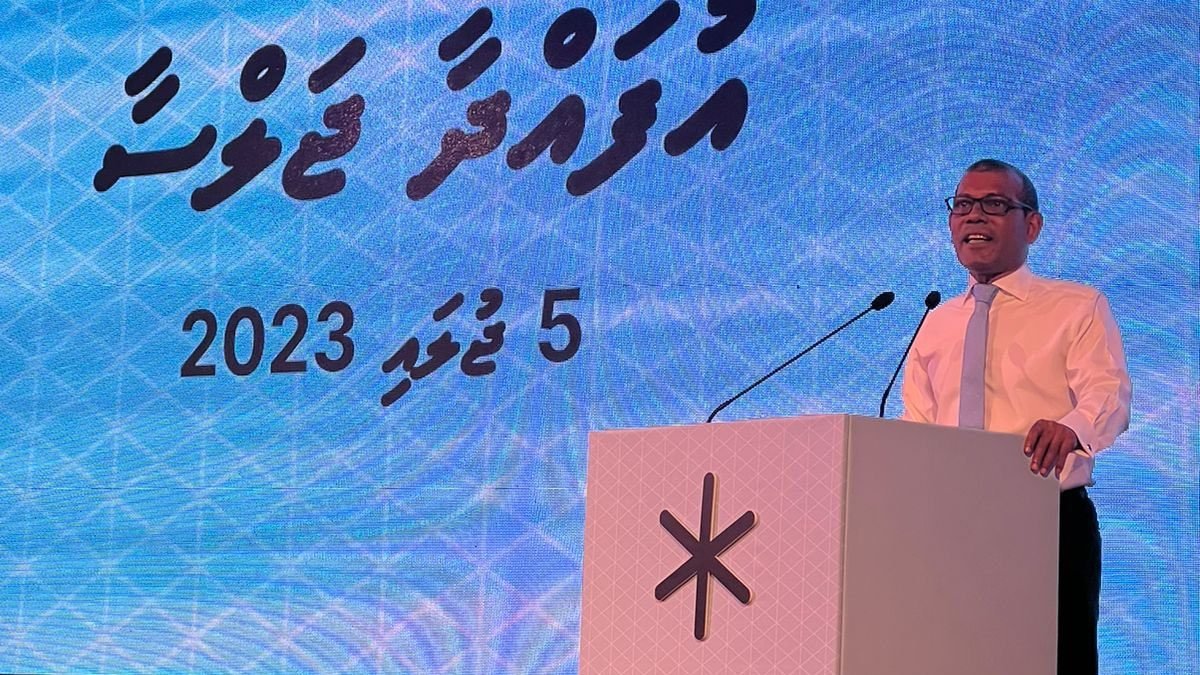 As the Maldives readies itself for a presidential runoff set for 30 September, the spotlight has unexpectedly swivelled towards The Democrats, a party whose role could be pivotal in determining the island nation's next head of state.
The preliminary results from the recent election make it clear that no candidate could secure the more than 50% required for an outright victory. Dr Mohamed Muizzu of the main opposition PPM-PNC led with 46%, followed by incumbent President Ibrahim Mohamed Solih with 39%. 
While this scenario ordinarily places the focus on the top two contenders, it's the Democrats, who clinched third place with 7% of the vote, who have become the election's dark horse.
The Democrats, led by Speaker Mohamed Nasheed, initially held talks with the PPM-PNC for a potential coalition. However, these negotiations faltered due to The Democrats setting "impossible" conditions, including a governance shift from a presidential to a parliamentary system, a reconsideration of the 'India Out' movement, and an influential share in any prospective government.
What adds to The Democrats' leverage is their candidate, Ilyas Labeeb, securing more than 15,000 votes after a mere three months of campaigning. Nasheed, a former president who left the ruling MDP to form the Democrats, has noted that these negotiations for the second round are ongoing and that "a good decision will be made."
While the MDP, currently in power, has expressed an interest in aligning with the Democrats, Nasheed has cooled any expectations of a reunion. At Tuesday's parliamentary sitting, he stated definitively, "It cannot be that way anymore,"squashing any immediate hopes of an ideological merger between the two parties.
This stance was reiterated in an interim council meeting scheduled by The Democrats, marking a significant moment for the party and perhaps the election itself.
One of the intriguing undercurrents is the ideological split between The Democrats and the MDP, with some MPs suggesting that the votes garnered by The Democrats were in essence votes that share an ideological thread with the MDP. This view implies that a reunion of the two could lead to a more straightforward election victory for President Solih, a perspective that Nasheed has outright rejected.
The party's pending decision has added a layer of suspense and unpredictability to what is already a closely-watched runoff. The Democrats now find themselves in a position to significantly influence the election outcome, either by joining a coalition or potentially swaying their 15,000 voters.
Related posts