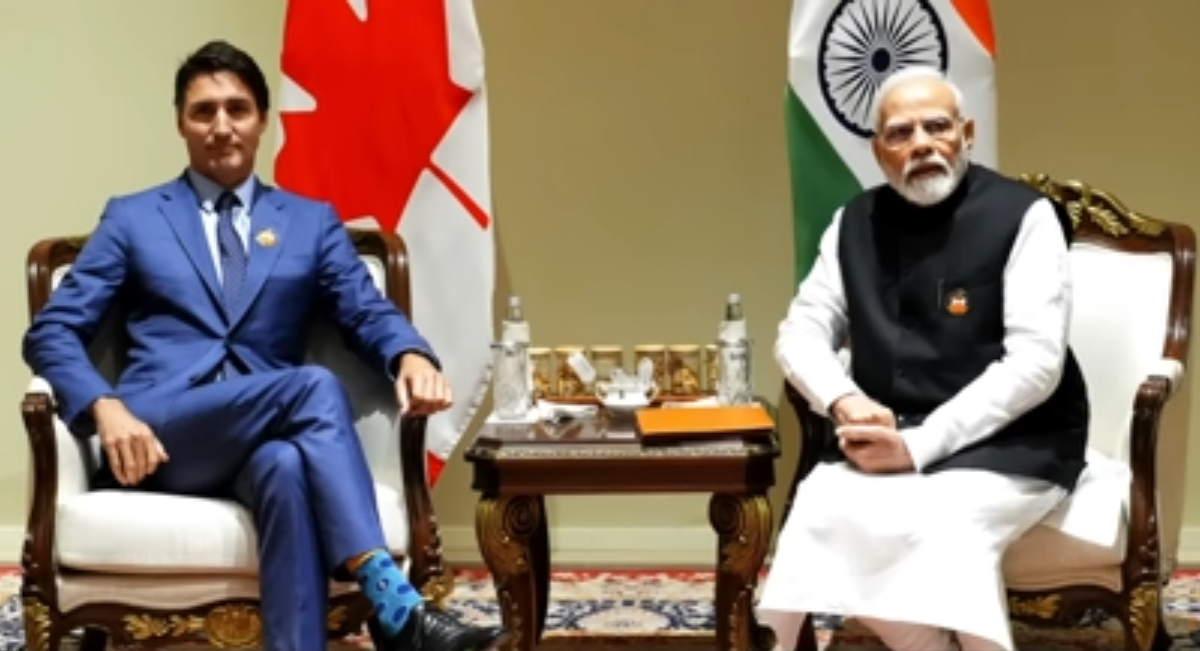 Diplomatic relations between India and Canada have taken a turn for the worse, with India expelling a senior Canadian diplomat. The expulsion was a reaction to Prime Minister Justin Trudeau's suggestion of possible Indian involvement in the murder of Canadian Sikh leader Hardeep Singh Nijjar.
The dispute centres around the murder of Hardeep Singh Nijjar, who was shot outside a Sikh temple in British Columbia on 18 June. The 45-year-old Nijjar openly advocated for Khalistan, the concept of establishing an independent Sikh homeland in the Punjab region of India.
Prime Minister Justin Trudeau stated that Canadian intelligence was investigating "credible allegations" linking Nijjar's murder to the Indian state. These comments were met with swift and strong denials from the Indian government, which deemed Trudeau's allegations "absurd" and driven by political motives.
The Indian government also accused Canada of providing shelter to "Khalistani terrorists and extremists" who pose a significant threat to India's national security.
Hardeep Singh Nijjar, originally from Bharsinghpur village in Punjab's Jalandhar district, immigrated to Canada in 1997. Initially, he worked as a plumber before emerging as a prominent figure in the Sikh community in the Canadian province of British Columbia. His advocacy for Khalistan had made him a controversial figure in the eyes of the Indian government, which has long been wary of Sikh separatist movements.
In 2020, India designated Nijjar as a terrorist due to alleged links to the Khalistan Tiger Force (KTF) The KTF is considered an extremist group advocating for an independent Khalistan in the Punjab region of India. Nijjar's supporters contested the Indian government's terrorist accusations. They claim the accusation is unfounded and point out that Nijjar faced threats in the past as well because of his activism.
Reports in the Indian media suggest that Nijjar organised an unofficial referendum in India to seek support for an independent Sikh state at the time of his death.
The roots of the Khalistan movement can be traced back to India's independence from British rule in 1947. Some Sikh groups began advocating for a separate homeland for Sikh followers, as Sikhs constitute a religious minority comprising about 2% of India's population. The movement reached its peak in the 1980s, primarily in the northern Indian state of Punjab, where it witnessed a series of violent attacks and casualties.
In response to the escalating violence, the Indian armed forces launched special operations against the Khalistan movement, contributing to its eventual decline in influence. However, the issue has continued to simmer, periodically resurfacing as a point of contention between the Indian government and Sikh communities both within and outside India.
These diplomatic tensions between Delhi and Ottawa are occurring within the broader context of increased pressure from the Indian administration on countries with significant Sikh populations, including Canada, Australia, and the UK. The Indian government has publicly stated that it views what it calls "Sikh extremism" as a hindrance to good relations with these countries.
In response to incidents of vandalism of Hindu temples by pro-Khalistan activists, Australian officials indicated they would investigate such actions. However, they have affirmed the right of Australian Sikhs to express their views on an independent Sikh homeland, underscoring the importance of freedom of expression while maintaining the rule of law.
Canada, in particular, has faced open criticism from Delhi for what it perceives as a failure to counter the pro-Khalistan movement within its borders.
Related posts