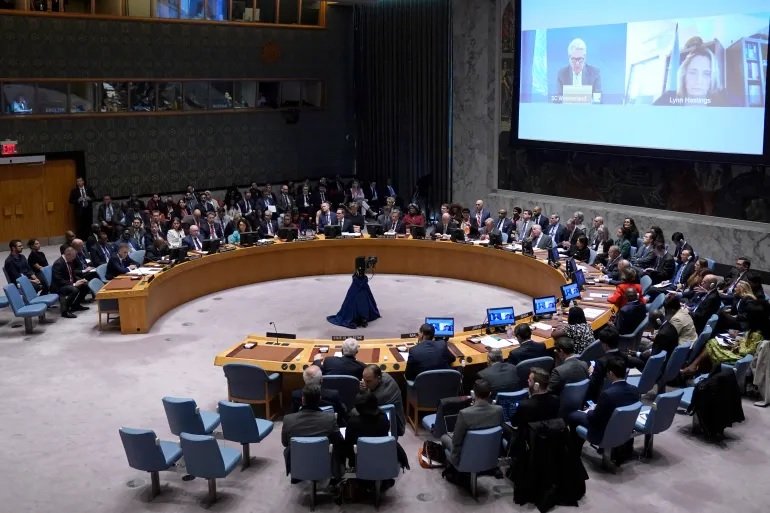 The United Nations Security Council has adopted a resolution to facilitate aid delivery and medical evacuations in Gaza. The resolution specifically called for urgent and extended humanitarian pauses and corridors throughout the Gaza Strip for a sufficient number of days.
The resolution, introduced by Malta, highlighted the critical need to safeguard civilians, with emphasis on children. Malta's ambassador highlighted the resolution's aim to provide respite in Gaza and offer hope to the families of victims.
The resolution was adopted with 12 votes in favour and three abstentions from Russia, the United States, and the United Kingdom. It is now a binding international law. As the United States refrained from exercising its veto power the resolution was allowed to pass. The 12 countries that voted in favour include Albania, Brazil, China, Ecuador, France, Gabon, Ghana, Japan, Malta, Mozambique, Switzerland, and UAE.
The resolution does not explicitly mention a ceasefire, Hamas' attack on Israel, or Israel's retaliatory actions in Gaza.
Fuel was identified as a crucial item to be delivered unhindered, addressing the pressing need for essential supplies. The resolution mandates a report on the implementation of these measures to be presented by the UN chief in the upcoming Security Council meeting on the Middle East.
However, Israel's ambassador to the UN, Gilad Erdan, dismissed the resolution, claiming that it holds no meaning and is disconnected from the reality on the ground. Erdan argued that Israel is acting in accordance with international law, a claim disputed by experts.
Ambassador Erdan further alleged that the current humanitarian situation deterioration is an artificial manifestation on the part of the Hamas in order to increase the Palestinian death toll and thereby draw the Security Council attention.
The veto power of the Security Council is held by the United States, Russia, China, France, and the United Kingdom.
The UN Security Council is the UN's highest decision-making body with 15 members, including 10 on rotation. Each member has one vote. The decisions taken are generally legally binding for the entire 193-member body.
Related posts