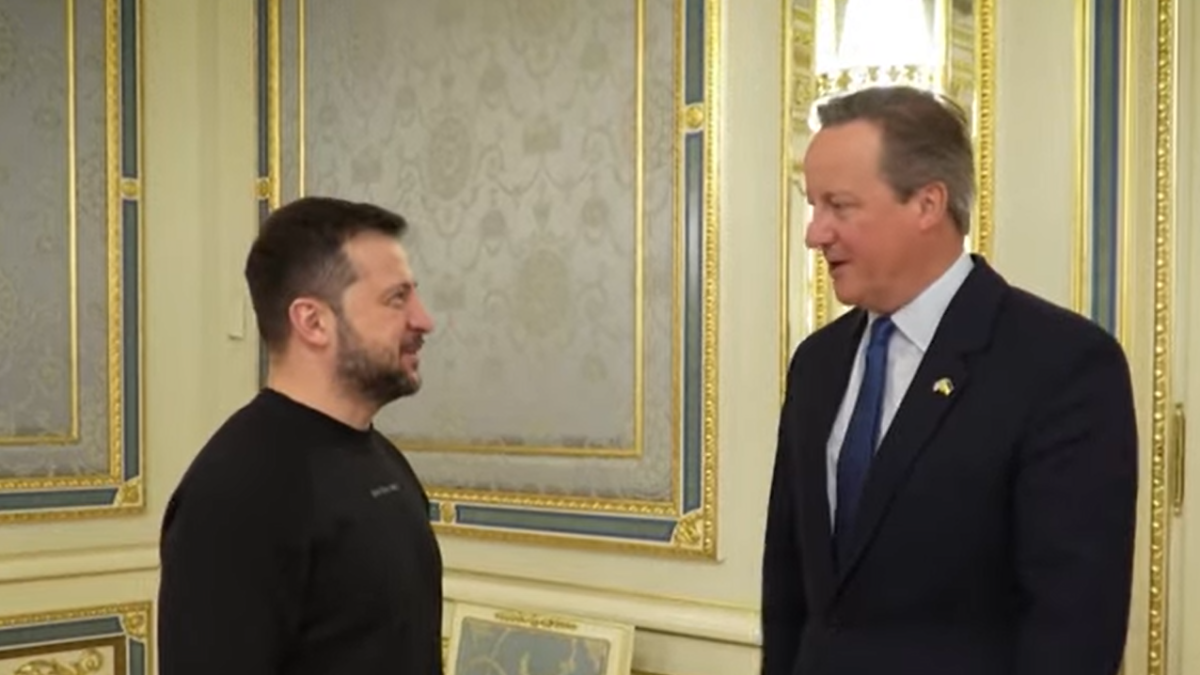 Former British Prime Minister and the newly appointed Foreign Secretary, David Cameron, undertook his maiden official trip to Ukraine. The unannounced visit followed Cameron's unexpected appointment to the foreign secretary position by Rishi Sunak earlier this week.
Cameron's meeting with Ukrainian President Volodymyr Zelenskiy showcased a strong reaffirmation of support. During the discussions, Cameron praised the determination of the Ukrainian people, acknowledging the challenges they face amid global distractions and conflicts.
Ukrainian president's office released video footage capturing key moments of the meeting. The foreign secretary assured President Zelenskiy of sustained moral, diplomatic, economic, and military support from the UK, not just in the immediate future but as a commitment to long-term assistance.
Addressing concerns within Ukraine about potential waning global support, Cameron stressed the importance of international solidarity. He acknowledged the challenges Ukraine faces as conflicts in the Middle East divert attention and resources away from the region. The foreign secretary also addressed longer-term questions about the continuity of Western financial support, especially with the United States entering an election cycle.
President Zelenskiy expressed gratitude for the consistent support from the UK despite the world's distraction and challenges.
Cameron's predecessor, former Prime Minister Boris Johnson, earned significant support in Ukraine for his frequent visits. The UK has contributed substantial funds, amounting to billions of pounds. Additionally, tens of thousands of Ukrainian troops have benefited from British training initiatives.
Cameron praised his predecessor's support as one of the finest contributions he and his governments made. The continuity of this support signals a seamless transition in Britain's commitment to standing by Ukraine's side during challenging times.
During his visit to Kyiv, Cameron extended his diplomatic engagements to include talks with Ukraine's Foreign Minister, Dmytro Kuleba. Kuleba expressed gratitude for the continued provision of weapons and highlighting plans to increase co-production initiatives. Both leaders explored strategic collaborations to ensure regional stability with emphasis on Russian threats in the Black Sea.
David Cameron was appointed to the House of Lords to enable him to take up his new role. This move is seen as a strategic step to leverage Cameron's political experience and global understanding in navigating the UK's foreign affairs.
Cameron's unexpected visit marks the beginning of what is expected to be a collaborative chapter in UK-Ukraine relations, reinforcing the commitment to a lasting partnership between the two nations.
Related posts