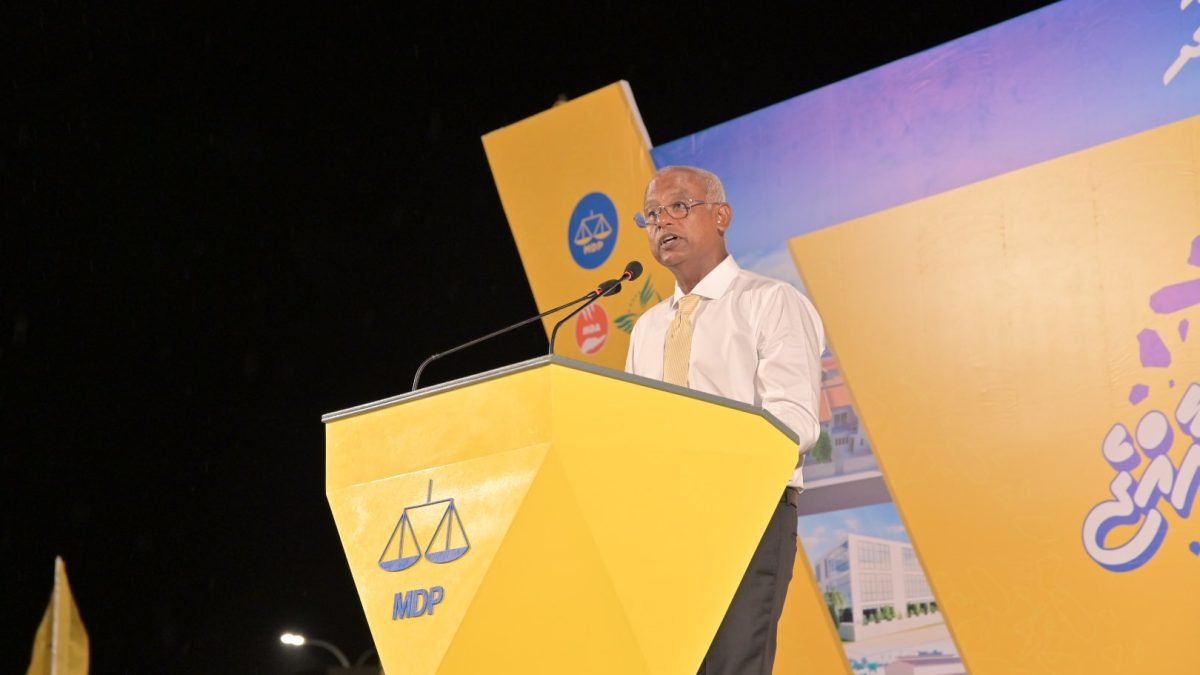 As the September 9 presidential election draws near, the political environment has turned into a enthralling battlefield, teeming with candidates from various parties vying for the highest office in the land. The race is marked by dramatic twists and turns, internal party disputes, and even legal controversies.
The ruling Maldivian Democratic Party (MDP) set the stage for an intense showdown by conducting a competitive internal primary to select their candidate. President Ibrahim Mohamed Solih and the former president and current speaker of the parliament Mohamed Nasheed squared off in a fierce battle, and President Solih emerged victorious, claiming the party ticket.
However, the triumph was overshadowed by internal strife within the MDP, leading to the emergence of a new party – "The Democrats" – with former President Nasheed at its helm. Undeterred by challenges, President Nasheed's loyalists rallied behind MP Ilyas Labeeb, who emerged from the party's primaries unopposed to become the candidate to represent The Democrats in the presidential race.
On the opposing end of the spectrum, the opposition Progressive Party of Maldives (PPM) is faced with its own share of obstacles. Questions surrounding former President Abdulla Yameen's eligibility remain as he awaits the outcome of his appeal against bribery and money laundering convictions. Yet the PPM's Senate, who granted Yameen the presidential ticket bypassing primaries, still remains firmly behind him. Joined by his running mate, former Vice President Dr. Mohamed Jameel Ahmed, Yameen now seeks to navigate the complexities of his legal situation to participate in the election, his fate hanging in the balance.
Meanwhile, the ruling coalition's Jumhooree Party (JP) chose to forge its path separately, breaking away from its previous strategy. Leader Qasim, who also secured the party's presidential ticket without internal primaries, has declined President Solih's invitation to maintain the coalition for a second term.
Former President Maumoon Abdul Gayoom's Maldives Reform Movement (MRM), faced with potential dissolution due to its failure to maintain the legally required membership numbers, is fighting to stay afloat as a political party. In the midst of these uncertainties, Gayoom's son, Ahmed Faris Maumoon, stepped up to collect the required signatures to run as an independent candidate.
The stage is further crowded with other contenders, including former Defence Minister Colonel (Retired) Nazim, who will represent the Maldives National Party (MNP) after winning the party ticket uncontested, and former Attorney General Dr. Mohamed Munavvar and former Home Minister Umar Naseer, seeking support forms to launch their bids as independent candidates.
With campaigns reaching a crescendo in the weeks ahead, the airwaves are expected to be flooded with promises, while presidential hopefuls vie passionately for the hearts and minds of the electorate.
Related posts