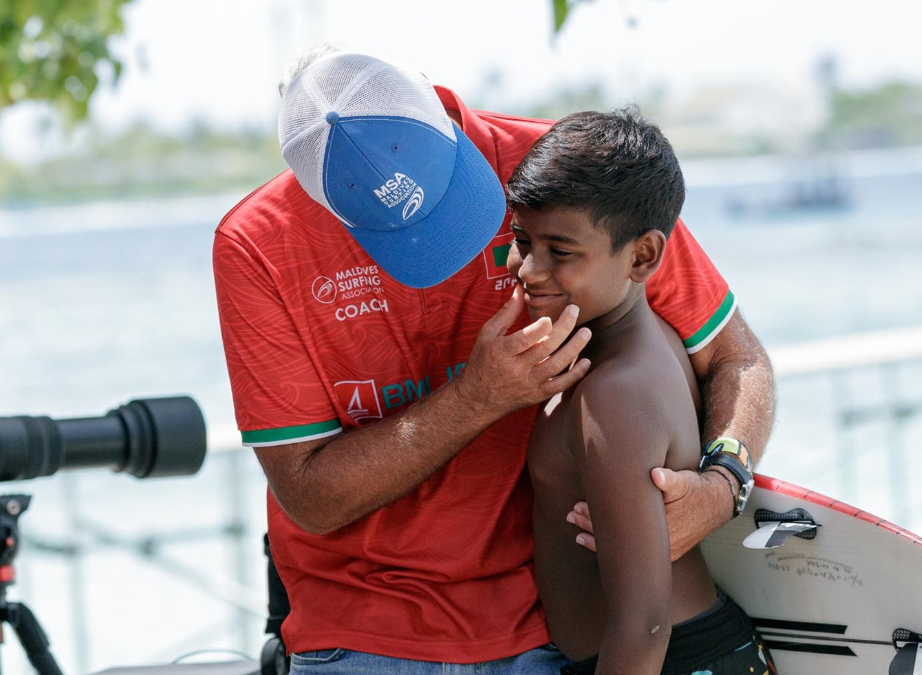 After competitive heats in the second round of the Asian Surfing Championship Under-18 Men's Junior Category main event, Maldivian surfers Mohamed Inan Abdul Hannan and Yusuf Kayan Hamdan Zaki are both set to compete in the repechage event.
This is the first time that junior surfers from the Maldives have competed in an international tournament.
Inan and Kayan Zaki both qualified for the second round of the main event after dominating the first-round heats. The remaining six participants who competed in the first round have to compete in the repechage first round, while Inan and Kayan will compete in the second round of repechage after they finished behind the top two athletes in the second round heats of the main event.
Competing in the last heat of the second round, Inan went up against Sri Lanka's Kanaparthi Ramesh J Hela and Kailash Lyndon Mason, and Taipei's John John Chan.
He managed to score 7.47 points in the heat. Kailash finished third with 8.34 points while Ramesh finished second with 8.40 points. The heat was won by Chan, who was at the bottom of the heat until the very last minute. He managed to stage a comeback to score seven points for the wave with a minute left in the heat for a total of 9.50 points.
In the third heat, Kayan Zaki faced Taro Takai of Japan, Srikanth D of India and Kaisei Adachi of Japan. Kayan Zaki managed to score 7.07 points in the heat. Kaisei finished third with 10.20 points while Srikanth came second with 10.37 points. Taro won the heat with 10.66 points.
Inan will compete in the first heat of the second round of the repechage event while Kayan will surf in the second heat of the first round.
Related posts