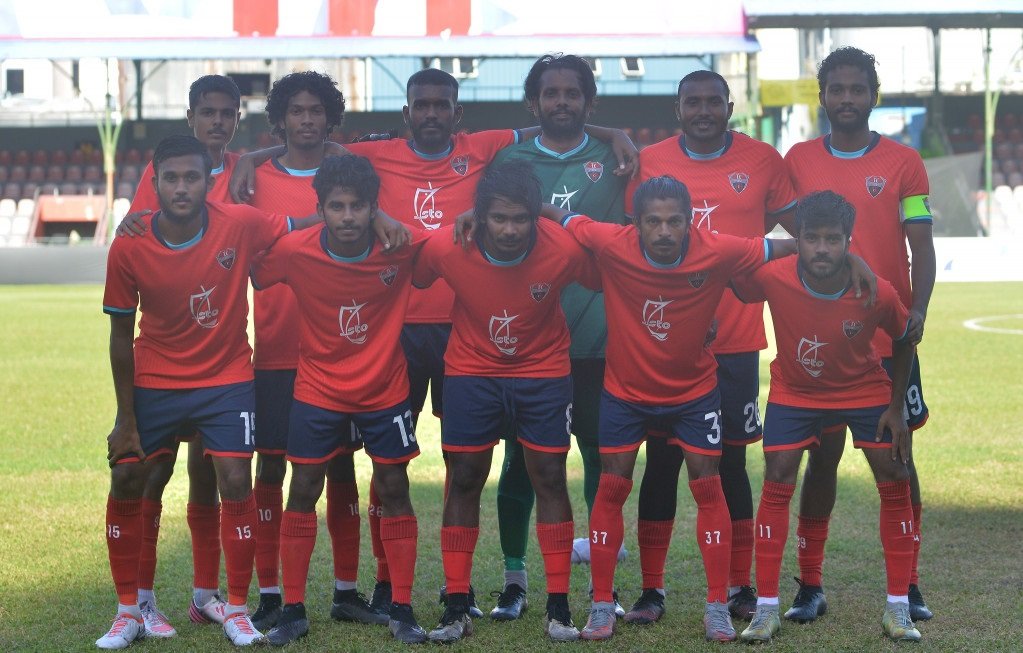 TC Sports Club clinched a thrilling win by beating Buru Sports Club 1-0 in the Dhivehi Premier League on Tuesday. The victory propelled TC Sports Club into the top four of the league standings, solidifying their position as contenders in the competition.
Zayan Naseer proved to be the hero of the day, netting the first and only goal of the match in the 32nd minute.
Throughout the game, both teams had numerous attacks but unfortunately, these opportunities went unused. The credit for this defensive deadlock goes to TC goalkeeper Sujan Pereira, who stood resolute against the barrage of attacks launched by Buru Sports Club.
This wasn't the first encounter between the two teams this season. In the earlier clash during the first round, Buru had managed to secure a similar 1-0 victory.
After the conclusion of the match, an announcement was made regarding the league's suspension for the next two months. This hiatus is aimed at preparing the teams for the upcoming AFC Cup matches and World Cup qualifiers. This hiatus marks the second time that the league has been suspended for an extended period during the current season. Previously, a two-month break was taken to allow teams to prepare for the SAFF Championship held in June and July.
In the current league standings, Club Eagles continue to lead the pack with an impressive 23 points, closely pursued by Maziya in second place with 22 points. Super United Sports (SUS) trail behind in third place with 21 points. TC Sports Club round up the top four, amassing 19 points.
Related posts