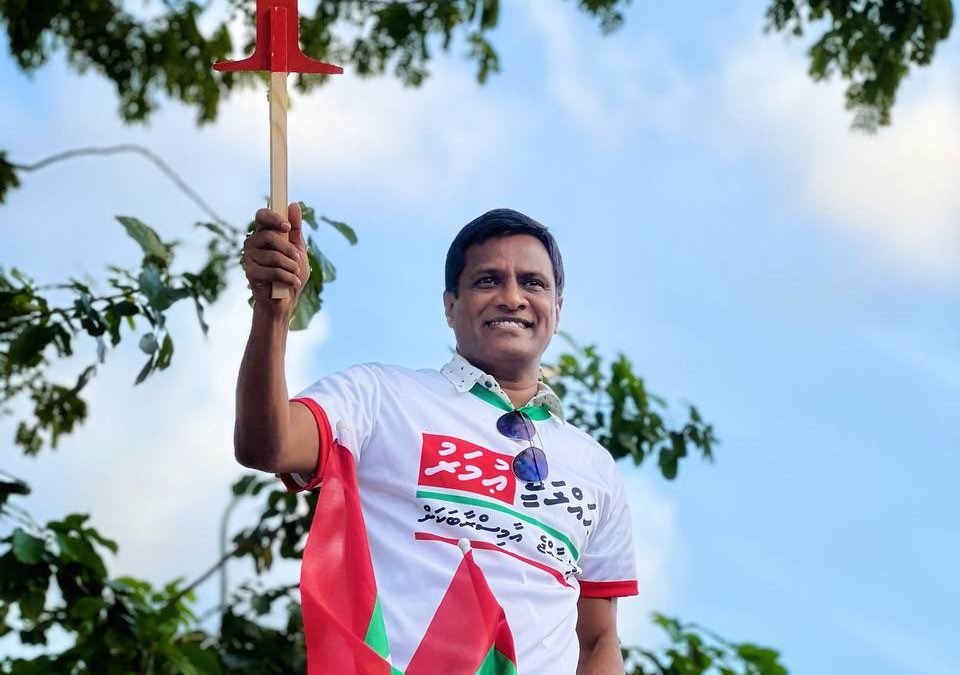 Umar Naseer, the former Home Minister who is running as an independent in the upcoming presidential election, was targeted in an attempted assault over the weekend.
The would-be assailant targeted Naseer's face with a metal object during a 'road rally' campaign event in Malé on Saturday; however, he was unharmed in the incident. The attacker fled the scene, but Naseer says he has pressed charges against the attacker, and the suspect's photo has been shared with the police.
Naseer, who has consistently taken a tough stance against drugs, alleged that he was targeted by a suspected drug dealer.
"The officers on my security detail have shared [the would-be assailant's] photo with the police," Naseer wrote on social media. All presidential candidates and running mates are, by law, provided state security during the election period.
The 'road rally' campaign has seen Naseer driving through streets on a pickup truck while addressing the public on tannoy, elaborating on his campaign pledges. He was attacked during his second such event, while going through Malé — the first was held in Hulhumalé last week.
Meanwhile, during a campaign event in Guraidhoo Island, Kaafu Atoll on Saturday, two individuals suffered head injuries after clashes broke out between supporters of the Maldives Democratic Party (MDP) and the Progressive Party of the Maldives (PPM)-endorsed People's National Congress (PNC) candidate Mohamed Muizzu. Several others also sustained varying injuries in the skirmish, as per media reports.
In the wake of these incidents, Home Minister Imran Abdulla posted on social media, saying, "It is not acceptable to deviate from the norms of civilised society when campaigning or expressing support for a candidate," and urged the public to refrain from such actions.
Related posts