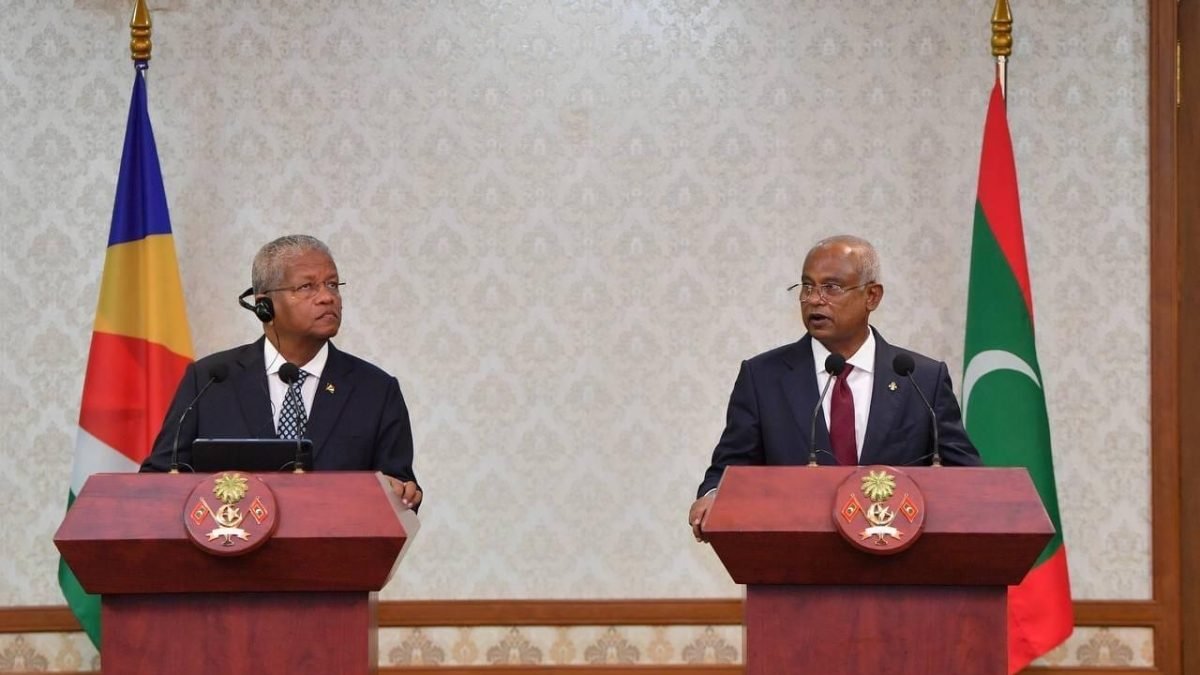 President Ibrahim Mohamed Solih and the Seychelles President Wavel Ramkalawan on Monday expressed their commitment to work together on tackling climate change, economic, and security challenges. The leaders made the pledge in their joint statement, which was delivered at the President's Office following bilateral talks between the two countries.
President Solih and President Ramkalawan noted the importance of ocean resources to the economies of both countries. They also underscored the significance of Indian Ocean security for regional peace and stability.
The two leaders identified climate change as a primary concern for both nations. President Solih stressed the need for cooperation between the Maldives and Seychelles to address the challenges posed by climate change and to share experiences in sustainable development.
Four agreements were exchanged between the two countries to foster closer ties, with a focus on promoting people-to-people exchanges and interactions. The leaders highlighted the importance of increased trade and experience sharing to enhance cooperation.
President Solih and President Ramkalawan also pledged to collaborate on addressing security concerns in the Indian Ocean region, including emerging threats like piracy, drug trafficking, terrorism, and illegal fishing. They emphasized that the signing of the Protocol on Cooperation to Combat Transnational Organized Crime and Other Maritime Security and Safety Threats marked a significant step towards regional security.
In concluding their joint statement, President Solih and President Ramkalawan reiterated their commitment to being close partners in addressing issues of mutual interest.
The visit of President Ramkalawan to the Maldives signifies the growing cooperation and shared goals between the two countries. The agreements exchanged and the discussions held during the visit are expected to strengthen bilateral ties and pave the way for future collaboration in various fields.
Related posts