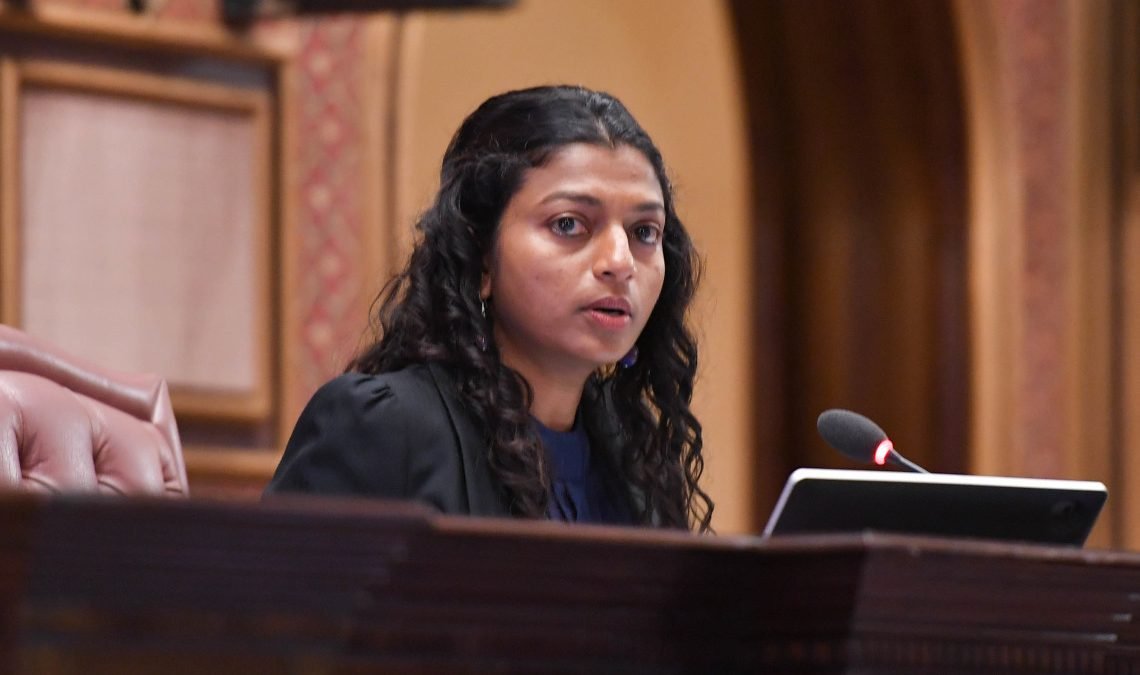 The ruling Maldivian Democratic Party (MDP) initiated no-confidence motion against Vice-Speaker Eva Abdulla has been scheduled for Tuesday, following the expiration of the 14-day notice period. The motion, supported by 50 MDP MPs, will be a crucial moment in the ongoing political saga that has gripped the Maldivian parliament.
In a letter signed by Parliamentary Secretary General Fatima Niusha, the motion has been placed on the agenda for Tuesday's parliamentary sitting. The decision comes after pro-government MPs protested the exclusion of the motion from Monday's sitting, leading to a temporary disruption in parliamentary proceedings.
The motion was submitted on the 23rd of last month, highlighting the growing dissatisfaction within the MDP towards Vice-Speaker Eva. Her removal from the position was triggered by her departure from the MDP, along with 11 other parliament members aligned with Speaker Mohamed Nasheed, as they sought to establish a new political party. In addition to the no-confidence motion against Eva, the MDP, with the support of 56 MPs, has also initiated impeachment proceedings against Speaker Nasheed .
As the reconstitution of the parliament standing committees continues to face delays due to disagreements among the parties, it remains unclear whether the scheduled no-confidence motion against the Vice-Speaker will be debated or voted on at Tuesday's sitting. The temporary deferral of the motion highlights the challenges in proceeding with the process without the necessary committees in place. It remains to be seen how the parliament will navigate this situation and determine the next steps regarding the motion.
Related posts