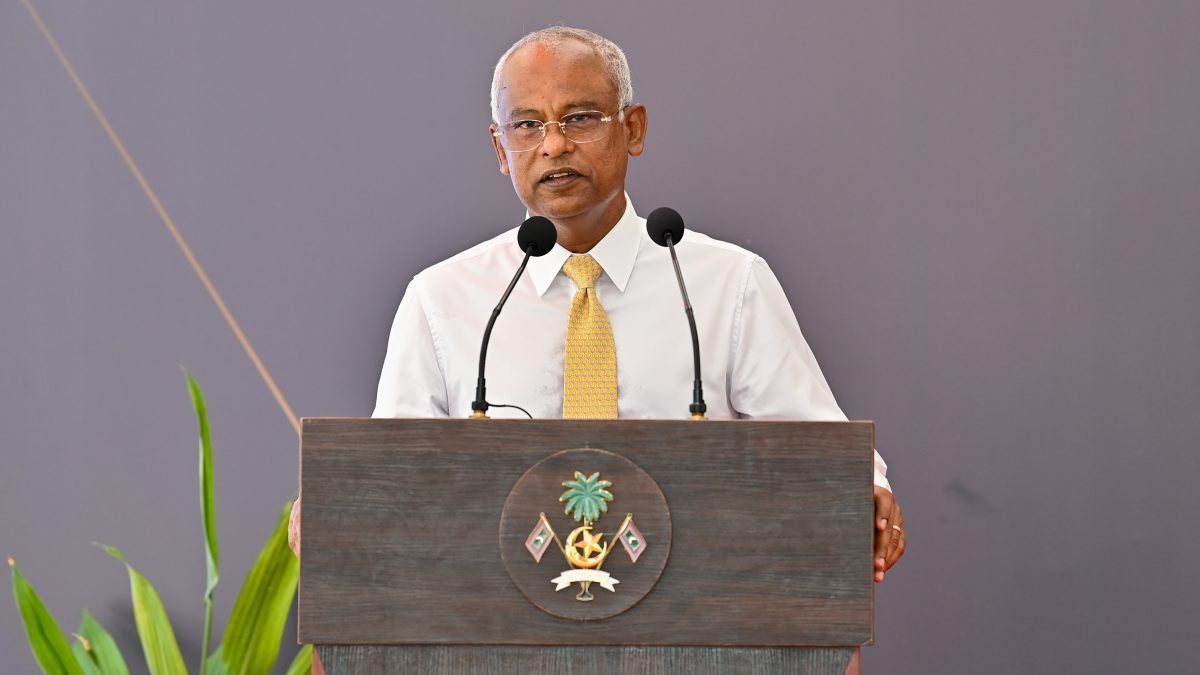 President Ibrahim Mohamed Solih has announced that residents of Bilehdhoo Island in Faafu Atoll can anticipate improved investment prospects and increased opportunities for income generation with the completion of essential infrastructure projects, including electricity, water, and sewage systems. Speaking at a ceremony held on Sunday to inaugurate the island's new powerhouse and FENAKA Corporation's new administrative building, President Solih emphasised the positive economic impact that these developments would bring to the region.
The President said he believes that the ongoing airport development project on neighbouring Magoodhoo Island will further enhance the economic potential of the atoll. In view of this, he encouraged the residents of Bilehdhoo Island to explore the development of guesthouses as a viable business opportunity. The president shared details about the government's financial support and available loans for individuals interested in venturing into this sector.
At the event, President Solih also announced several upcoming projects for Bilehdhoo Island, which include the construction of a new harbour, land reclamation, and the installation of a self-service ATM for the convenience of the residents.
Related posts