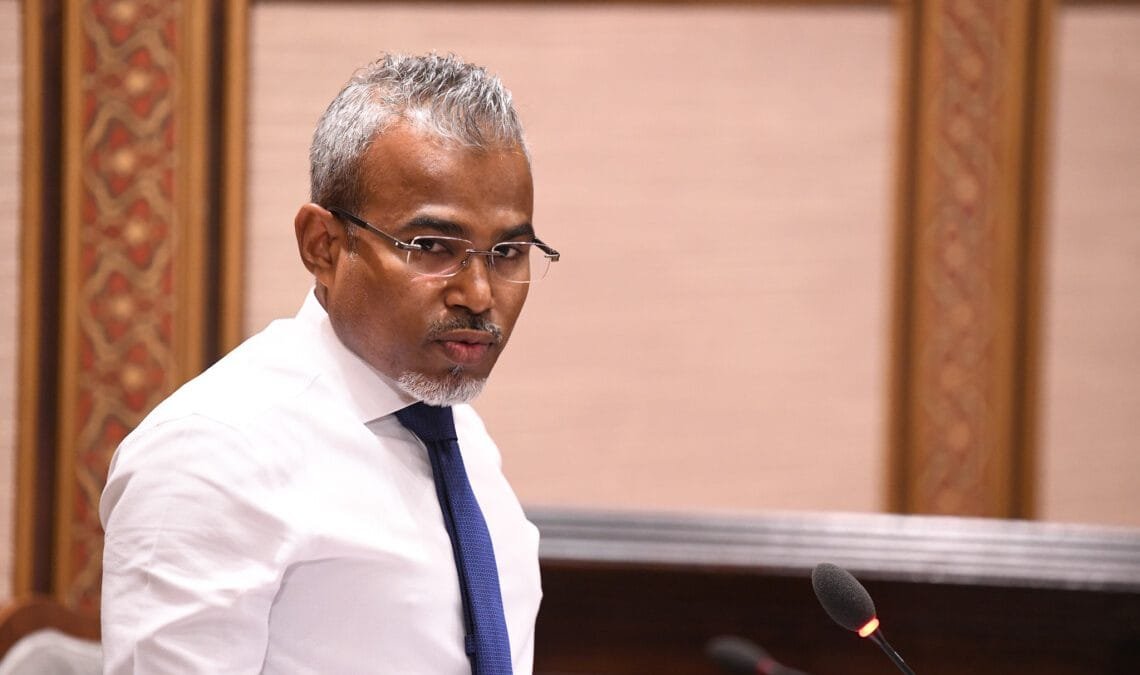 Attorney General Ibrahim Riffath on Wednesday chose to submit a written response to a no-confidence motion filed against him, foregoing the option to appear before the parliament. The motion accuses him of neglecting national interests and ceding a portion of the Maldives' territorial waters in a recent case at the International Tribunal for the Law of the Sea (ITLOS).
According to the Maldivian Constitution, a minister has the right to orally and in writing defend themselves during a debate on a no-confidence motion in parliament. However, Riffath's absence raised questions about the continuation of the proceedings. Speaker Mohamed Nasheed announced that the General Committee of the Parliament had granted Riffath 30 minutes to appear in parliament and speak in his defense.
Despite the allocated time, the Attorney General chose not show up for the session and instead submitted a written defence, which created disagreements among members on how to move forward with the proceedings. Speaker Nasheed expressed his disappointment, stating, "The Constitution stipulates that a minister should be given a full opportunity to answer no-confidence motions."
In response to the situation, members aligned with the government raised points of order, suggesting that the issue should be moved forward after consulting the majority leader and minority leader of the parliament. Considering this point of order, Speaker Nasheed accepted it and adjourned the session for further discussion. However, the discussion failed to yield a resolution.
Meanwhile, opposition members of Parliament (MPs) are also pressing ahead with a no-confidence motion against Foreign Minister Abdulla Shahid. Similar to Riffath, Shahid stands accused of neglecting national interests in the ITLOS case.
Related posts