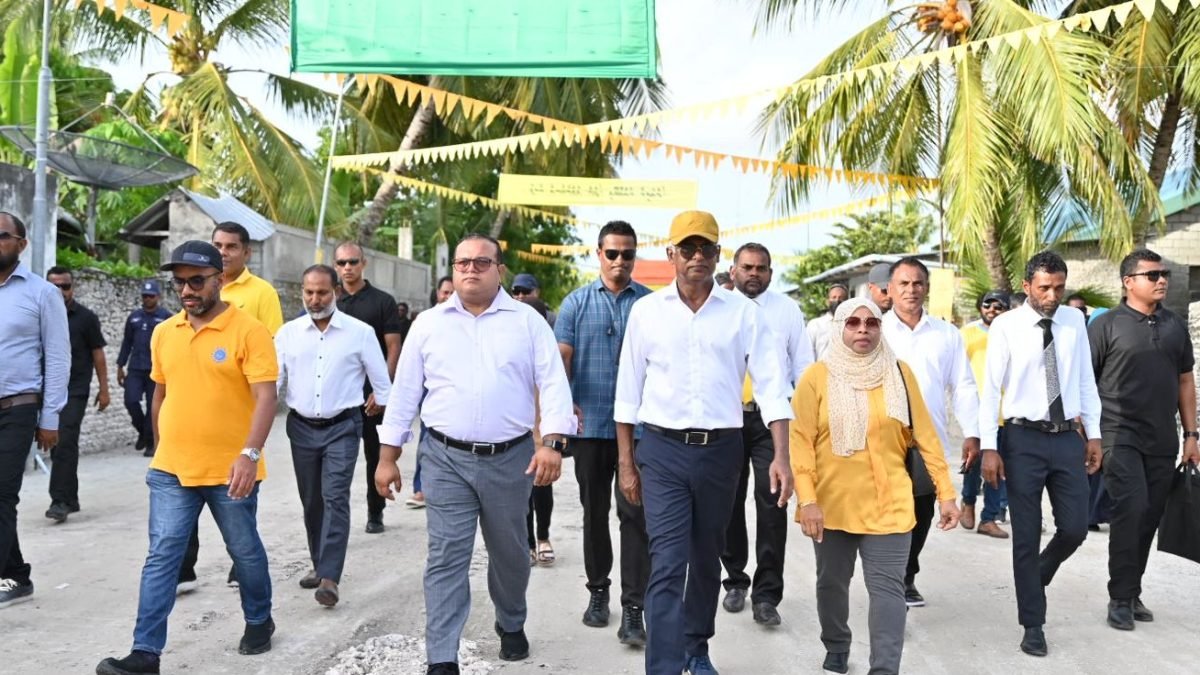 In his first public address after being selected as the second-in-command for President Ibrahim Mohamed Solih in the upcoming presidential elections, MP Mohamed Aslam has reaffirmed his sincerity to the president.
Addressing a campaign rally in Kudahuvadhoo, Dhaalu Atoll, Aslam thanked President Solih for choosing him as his Vice President and asked the president to fully trust him in fulfilling his duties in office.
Aslam, currently the leader of the ruling Maldivian Democratic Party (MDP)'s parliamentary group and Majority Leader in the current Parliament, pledged to work with sincerity and honesty, stating that there will be no room to question his character in these regards.
President Solih was earlier quoted as saying that the decision to choose a running mate was one of the hardest decisions. His choice to part ways with the incumbent Vice President Faisal Naseem came as a surprise to many.
Aslam, known for his long-standing association with the MDP since its inception, has played a pivotal role in the party's growth and evolution. With extensive experience as a three-term MP, Aslam has been a key figure in the parliament and has worked closely with President Solih on various legislative matters.
Speaking at the rally in Kudahuvadhoo, Aslam commended President Solih's term in office and praised his leadership. He noted that President Solih's patience and restraint were his greatest strengths.
"I believe the success of this government is due to this leadership. The steadfast character and robust, systematic approach in decision-making," he said.
Aslam's pledge of sincerity to President Solih in his first public address after nomination highlights the strength of the party's unity, following turbulent friction between supporters of President Solih and former President Mohamed Nasheed, who has since left the party to join his supporters to contest the election separately.
Related posts