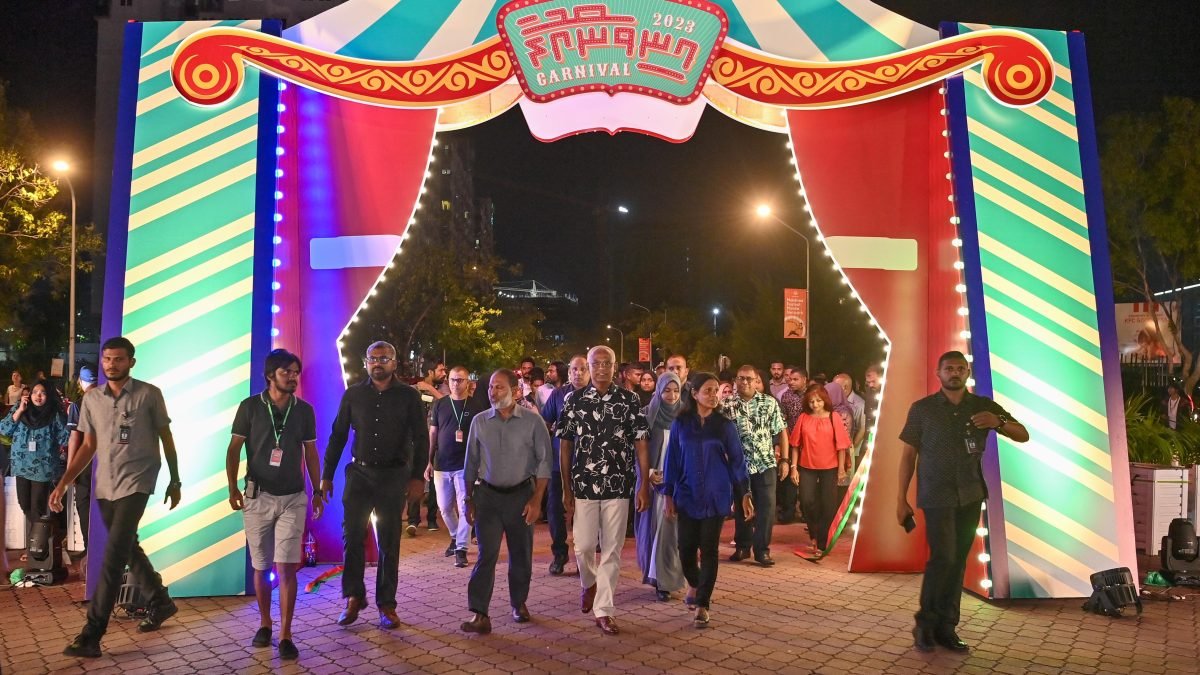 The ongoing 58th Independence Day celebrations in the Maldives took an upturn on Saturday with the launch of a carnival under the name, "Minivan Ufaa". Home Affairs Ministry kicked off the festival with a myriad of fun activities and games in the presence of President Ibrahim Mohamed Solih and First Lady Fazna Ahmed.
The inaugural ceremony witnessed a remarkable drone show, with over 300 drones adorning the sky in a never-before-seen performance. The evening sky was further illuminated by a display of fireworks that captivated the gathered audience for 10 minutes.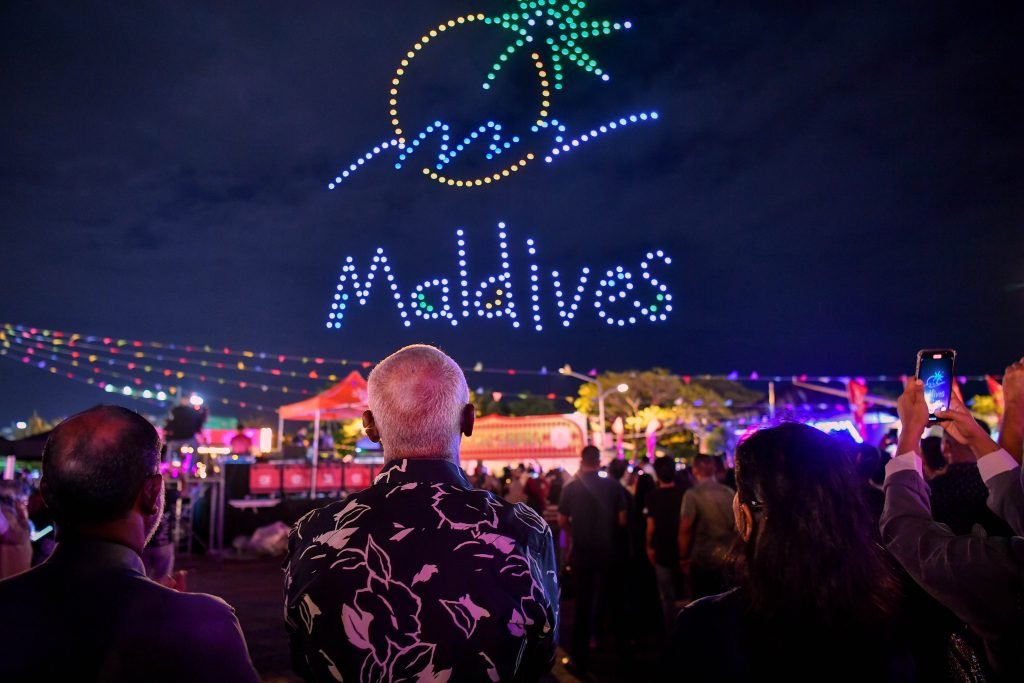 Upon inaugurating the carnival, the first couple, accompanied by Vice President Faisal Naseem, cabinet ministers, government officials and enthusiastic members of the public took a tour of the venue.
The carnival encompasses various game stalls, food vendors, acts from visiting foreign artists, traditional performances such as Dhigudhandi Hin'gun, acrobats and jugglers. Additionally, a karaoke box, a floating park as well a laser park are also featured.
As the night continued, various stage performances unfolded, featuring traditional art forms such as Boduberu and fire dances.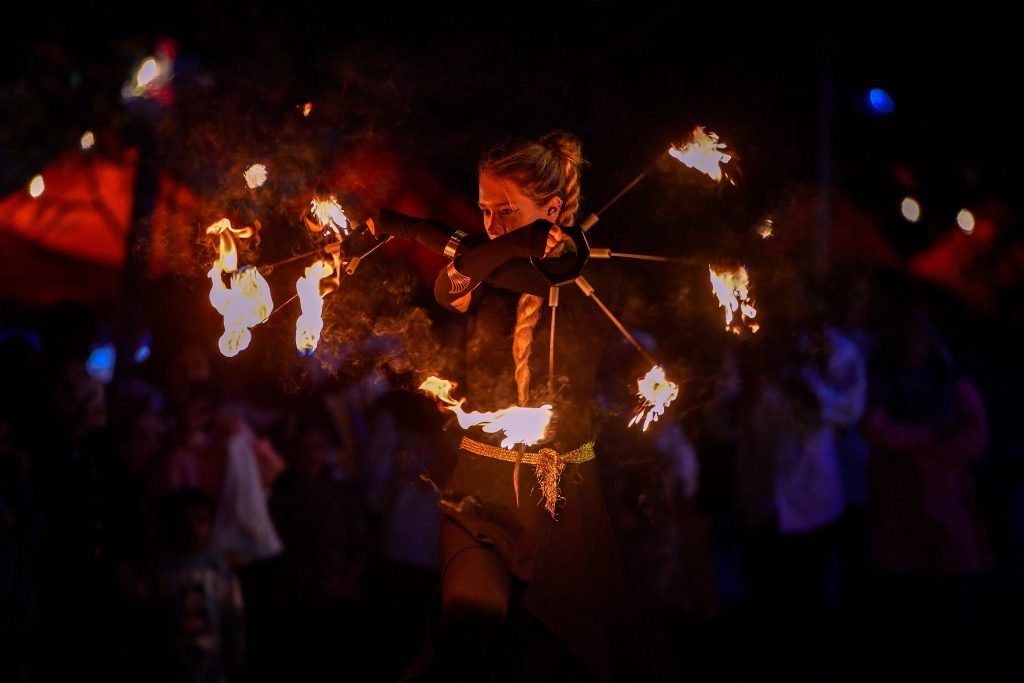 The organisers say the carnival's first night evoked an overwhelming response from the public, making it a resounding success. According to them, a lucky winner selected through a draw among the carnival visitors would be awarded a seven-day trip for two to Bali, Indonesia.
The Ministry of Home Affairs is collaborating with Urbanco, Dhiraagu, Ooredoo Maldives, State Trading Organisation (STO), State Electric Company Limited (STELCO) and Malé Water and Sewerage Company (MWSC) to mark the country's 58th Independence Day. The Minivan Ufaa Carnival will run through Thursday, 3 August 2023.
Related posts