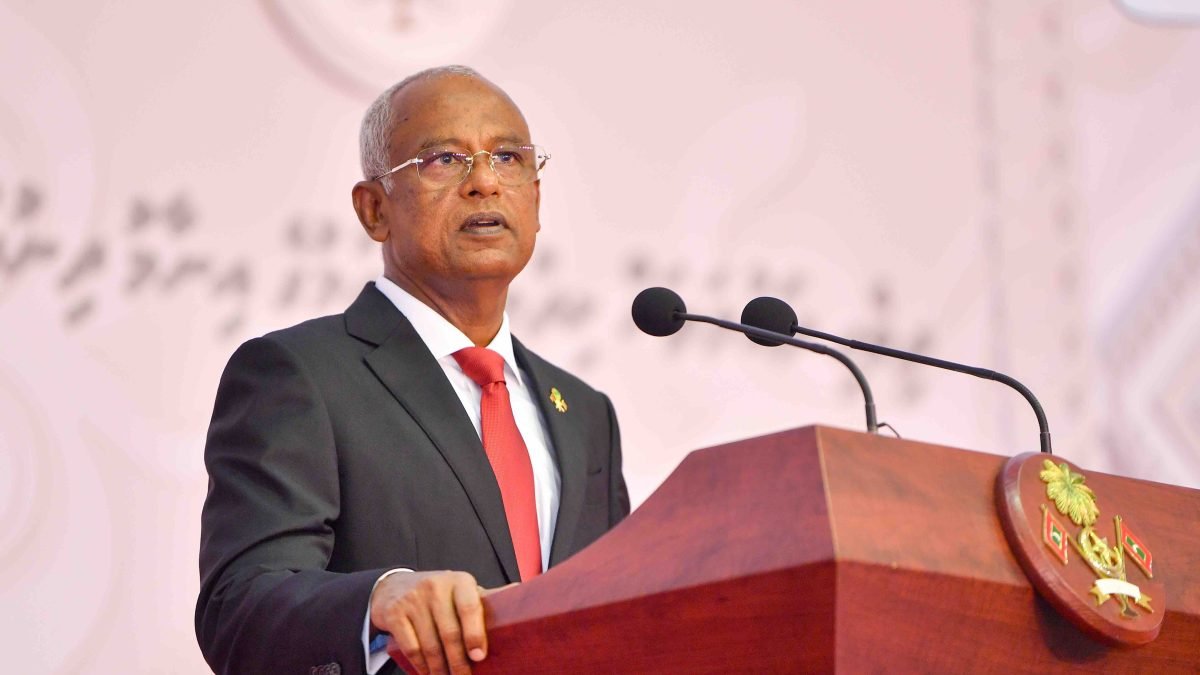 A new record has been set for the highest number of candidates in a presidential election, with eight filing their nomination papers for the upcoming election next month. This breaks the previous record of six candidates who vied for the presidency in the 2018 election.
The candidates represent various political parties, including the Maldivian Democratic Party (MDP), People's National Congress (PNC) – Progressive Party of Maldives (PPM), Jumhooree Party (JP), The Democrats, and the Maldives National Party (MNP). In addition, three independent candidates – former Home Minister Umar Naseer, Ahmed Faris Maumoon, and the former Deputy Minister at the Ministry of Defence, Hassan Zameel – have also entered the race.
The MDP candidate for the 2023 presidential election is incumbent President Ibrahim Mohamed Solih. He has selected Mohamed Aslam, the leader of the MDP parliamentary group and a three-term MP, as his running mate.
The opposition PPM-PNC coalition attempted to field jailed former President Abdulla Yameen Abdul Gayoom as its candidate, however, his candidacy was rejected by the Elections Commission (EC), citing his failure to meet the constitutionally mandated criteria for presidential candidates. Yameen challenged the EC's decision in the Supreme Court, but the court upheld the rejection with the unanimous decision of all seven justices on the bench.
Following the apex court's ruling, Yameen urged the PPM-PNC coalition leadership to boycott the election. However, this proposal was overwhelmingly rejected by the joint senate of the two parties.
Despite Yameen's repeated appeals, PPM decided to support the presidential candidate of its coalition partner PNC, Dr Mohamed Muizzu, who is currently the Mayor of Male' City. The running mate for Muizzu is Hussain Mohamed Latheef, Member of Parliament for Faresmaathodaa.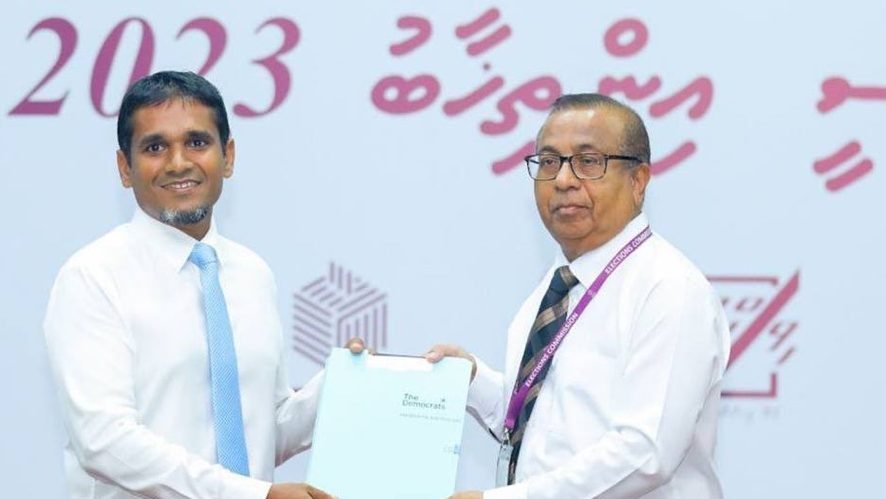 Ilyas Labeeb is the candidate for The Democrats, with Husen Amr, former Managing Director of State Trading Organisation (STO), on the ticket as his running mate.
Dr Abdul Sattar Yousuf is the running mate of Faris Mumoon, while former Deputy Home Minister Ahmed Saleem is select by Umar Naseer as his vice-presidential candidate.
For the first time in the nation's political history, a married couple filed nomination papers to run for the positions of president and vice-president in this year's election. The former Deputy Minister at the Ministry of Defence, Hassan Zameel, is running for the presidency as an independent candidate with his wife Mariyam Aleem as the running mate.
The 2023 presidential election is planned to be held on 9 September, with a potential run-off scheduled for 30 September.
Related posts