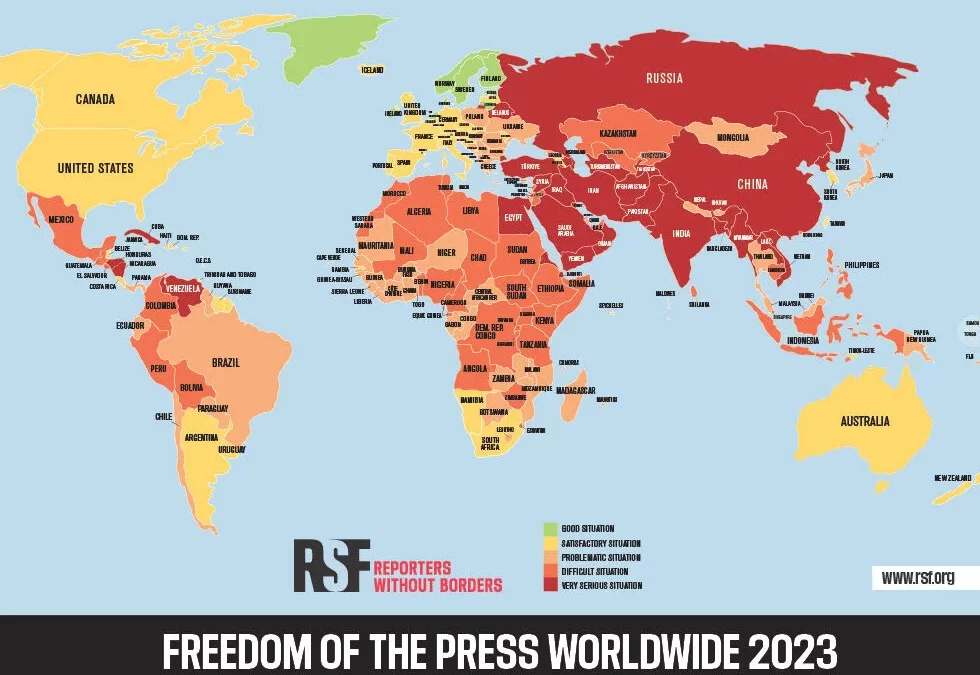 The Maldives' ranking in the World Press Freedom Index has fallen by 13 places, according to Reporters Without Borders (RSF), a non-profit organisation that advocates for press freedom. The country now stands at 100th position, indicating that it faces obstacles and challenges in terms of press freedom.
In the report, which is published annually, the Maldives was ranked at 87th place last year. This year's drop reflects a two-year trend of declining press freedom in the country. The RSF Asia Pacific Desk Head, Daniel Besta, attributed the deterioration in press freedom to the government's failure to fulfill its promises to support press freedom.
The Maldivian government has implemented a law requiring source disclosure, but concerns remain about source confidentiality and the safety of journalists. The government needs to encourage policies that give financial independence to newspapers and create a national policy to protect journalists and press freedom, according to Ali Rifshan, president of the Maldives Journalist Association.
The Maldives made progress in press freedom in the first two years of the current government, with its ranking improving from 120th to 72nd in 2021 following the abrogation of the Defamation Act in November 2018. However, recent changes in the government policies have caused the country to fall behind in the rankings.
The MJA has expressed concern over the lack of progress in the cases of journalist Ahmed Rilwan and blogger Yameen Rasheed, who disappeared during the previous government. The organisation called for the long-term evidence law to be amended to facilitate journalists and ensure that justice is served in these cases.
The decline in Maldives' press freedom ranking highlights the need for the government to take urgent action to protect journalists and uphold press freedom, RSF said, adding that without these measures, the country risks falling further behind in the world rankings and losing its status as a democratic country that respects fundamental rights and freedoms.
Related posts