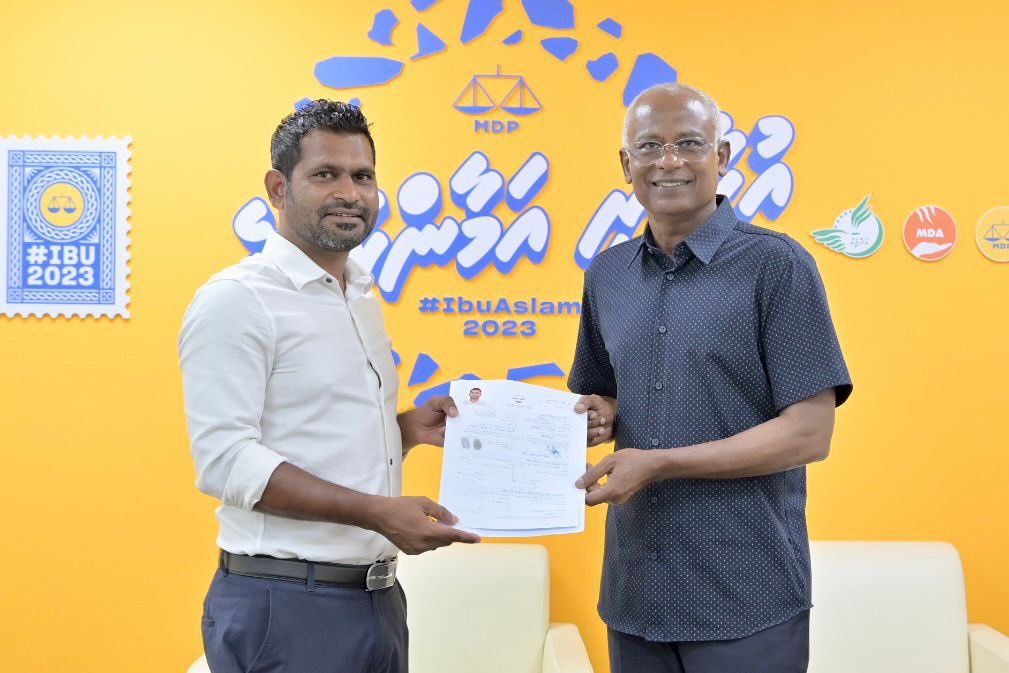 Thoddoo MP Hassan Shiyan has left the Democrats and rejoined the Maldives Democratic Party (MDP). According to Shiyan, his decision reflects the collective will of his constituency and his belief that President Ibrahim Mohamed Solih will deliver on the pledges to his constituency.
In the initial MDP split, Shiyan had chosen to side with Speaker Mohamed Nasheed and joined the Democrats. With the MP re-joining, MDP now controls 64 percent of the parliamentary seats.
Shiyam, on re-joining the MDP, said that President Solih would win the election in a single round with a strong majority from his Thoddoo constituency.
Members who initially left the party to join Nasheed's new party, the Democrats, are rejoining the MDP. MP Yasir Abdul Latheef recently rejoined the party, bringing with him all the council members of the Kulhudhuffushi City Council to MDP.
Related posts