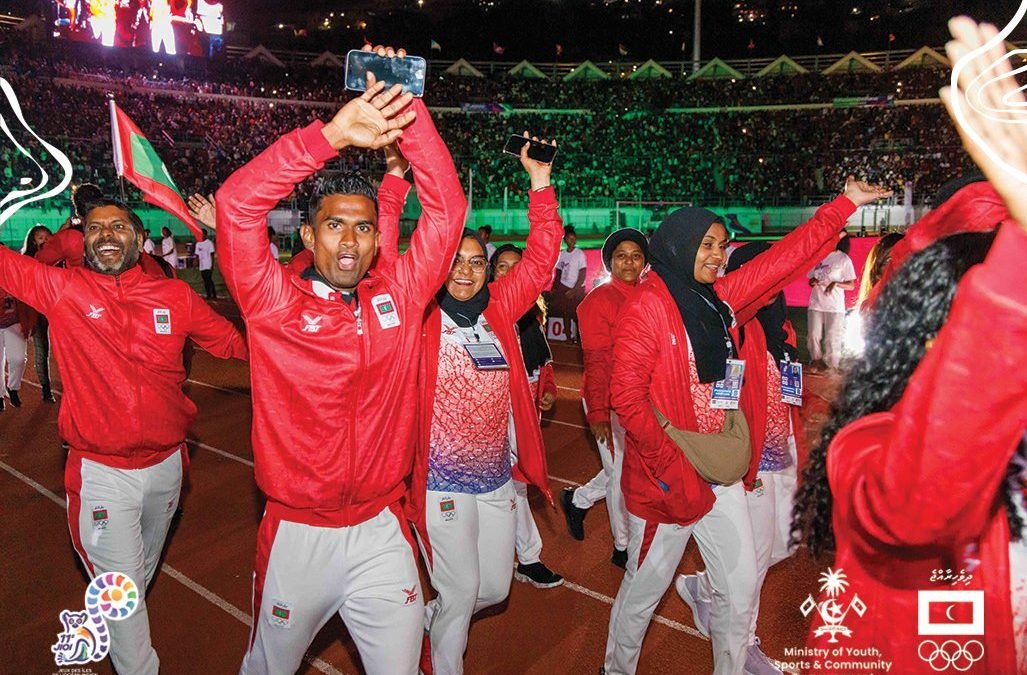 The 11th Indian Ocean Island Games (IOIG) commenced with a vibrant inauguration ceremony in Madagascar on Friday. In a spectacular display, a drone and laser show enthralled the audience in the bustling stadium.
Tragically, the celebrations took a somber turn when a stampede at the stadium resulted in a devastating toll. Reports from both the media and the government confirm that at least 12 individuals lost their lives, while 80 others sustained varying injuries in the incident. No athletes or officials from the Maldives were harmed in the deadly crush.
The ceremony, spanning a few hours, was attended by Madagascar's President Andry Rajoelina and delegates representing various countries participating in the IOIG. Youth Minister Ahmed Mahloof, Maldives Olympic Committee (MOC) President Mohamed Abdul Sattar, and the MOC's Secretary General Thamooh Ahmed Saeed attended the ceremony.
The Indian Ocean Island Games gather nations from the region every four years for a spirited display of athleticism and camaraderie. This year, alongside host nation Madagascar, participating countries include Sri Lanka, Mauritius, Comoros, Mayotte, Reunion, and Seychelles.
The multi-sport event will see more than 2,000 athletes competing across 17 disciplines, with the Maldives participating in nine sports.
Related posts