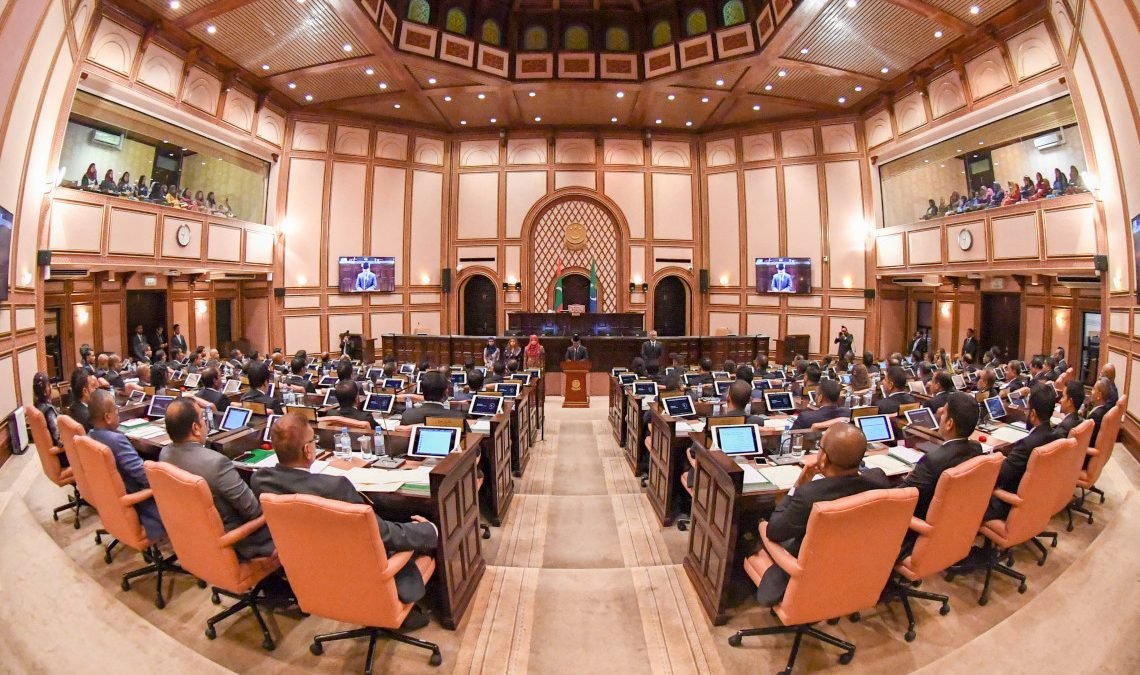 The parliamentary session debating the no-confidence motion against Attorney General Ibrahim Riffath faced further complications today, as a complaint of breach of parliamentary privilege took center stage, raising concerns about a potential deadlock in the proceedings. While the situation has not yet reached a complete impasse, the privilege controversy has intensified the existing challenges in the parliament.
Yesterday's session set the stage for today's events, as delays and disagreements disrupted the scheduled debate and vote on the opposition's motion against Attorney General Riffath. Debate on the motion, supported by 13 opposition MPs, was on the agenda for today's sitting. However, a complaint alleging a violation of parliamentary privilege by Riffath was introduced by PPM MP Hussain Mohamed Latheef, diverting attention from the main motion.
Latheef requested that the case be referred to the Privileges Committee of Parliament, and Speaker Mohamed Nasheed proposed a vote to decide whether members should discuss the matter. However, the majority of 48 pro-government MPs voted against debating the complaint. Nonetheless, Speaker Nasheed decided to refer the complaint to the committee, recognising the member's right to do so.
As the parliament attempted to resume debate on the no-confidence motion against Attorney General Riffath, opposition members raised points of order, asserting that the motion could not proceed until the ongoing privilege complaint is investigated by the Privileges Committee. Citing the Rules of Procedure of the Parliament, they emphasised that matters of privilege take precedence over all other scheduled proceedings.
Speaker Nasheed acknowledged the referral of the privilege issue to the committee but noted that the formation of committees had been delayed due to party leaders' failure to reach an agreement. As a result, there is currently no privilege committee in place. In response to the opposition's concerns, the speaker made the decision to postpone the no-confidence motion against Riffath, taking the privilege issue into account.
The decision to delay the no-confidence motion sparked discontent among members of the ruling Maldivian Democratic Party (MDP). MDP members expressed their concerns and raised points of order in protest. Despite the disruptions, the speaker continued with the next items on the agenda, leading to further protests from MDP members.
The sitting was adjourned at 10:30 a.m. for the morning tea break. When the session resumed at 11:00 a.m., substitute Speaker Villufushi MP Hassan Afeef attempted to address the ongoing issues. However, faced with strong opposition from members, Afeef concluded today's session prematurely, citing the loss of parliamentary order.
Yesterday's session also experienced an adjournment at 1:30 p.m. due to the ongoing privilege issue, compounding the challenges faced by the parliament in advancing its agenda.
While the proceedings have not reached a complete deadlock, the privilege controversy has intensified concerns of a potential impasse in the discussions surrounding the no-confidence motion against Attorney General Riffath.
Related posts