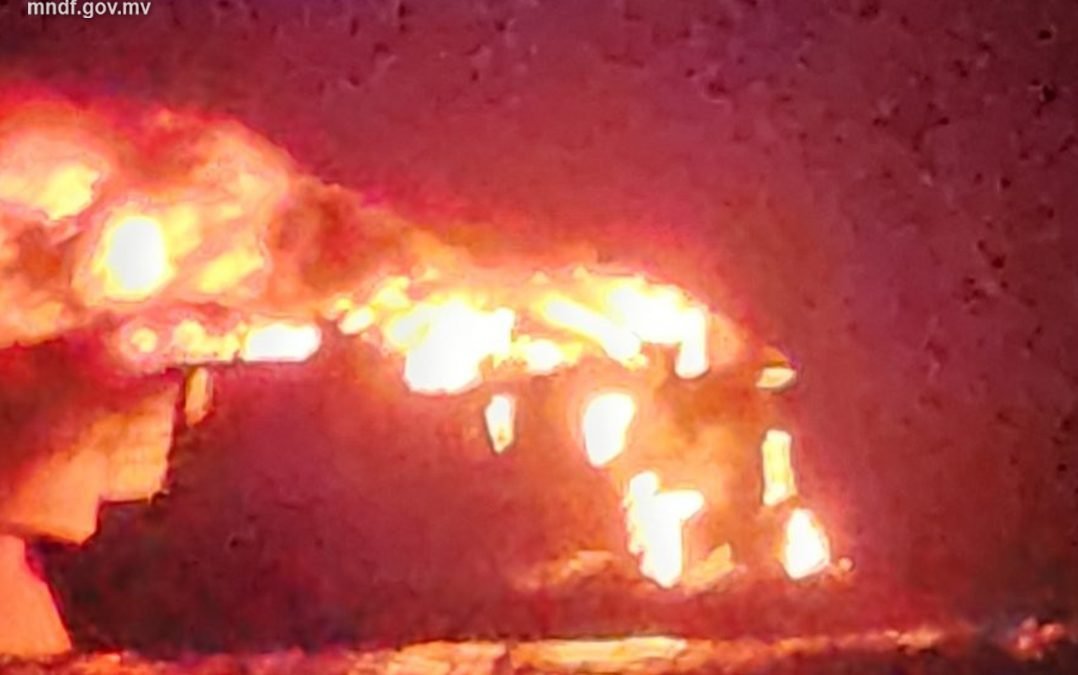 A boat en route from Malé to Rasgetheem Island, Raa Atoll, was severely damaged by a fierce fire that erupted in its engine room on Friday (June 2). All 10 people on board the vessel named 'Horizia 2' escaped unhurt in the incident and they were rescued by a vessel from nearby Four Seasons Landaa Giraavaru, Baa Atoll.
The fire broke out in the vessel's engine room at approximately 7:15 p.m. on Friday while it was cruising about 3 miles north of Four Seasons Landaa Giraavaru, according to the Maldives National Defence Force (MNDF) Coast Guard. Despite efforts to control the blaze, the fire rapidly spread throughout the entire vessel causing extensive damages.
The incident was captured on video and has since gone viral on social media platforms.
The video footage depicts the horrifying scene as the boat becomes engulfed in flames, creating a towering inferno that caused severe damage to the hull and superstructure. The cause of the fire remain was not immediately known. Authorities are actively investigating the incident to determine the circumstances leading to the devastating fire.
Related posts