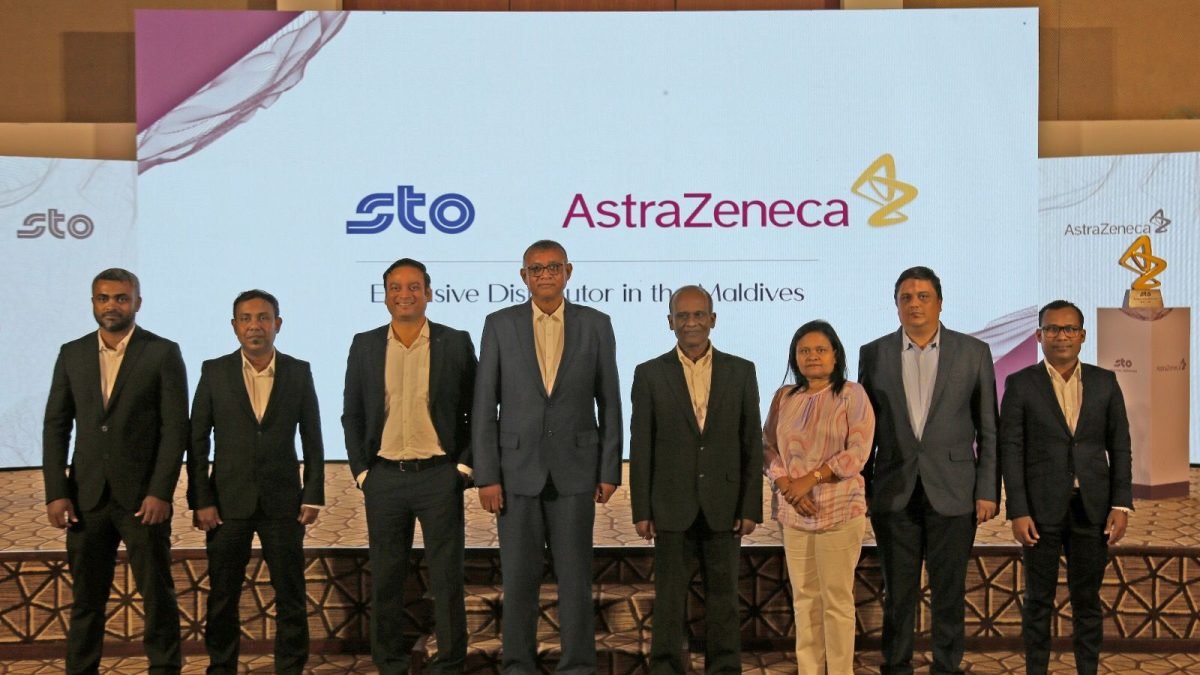 State Trading Organisation (STO) has partnered with the British-Swedish multinational pharmaceutical and biotechnology giant AstraZeneca to bring the company's medicines to the Maldives. According to STO, this direct partnership will strengthen government efforts to reduce costs and ensure availability and authenticity.
While speaking at the AstraZeneca launch event, Abdullah Saeed, CEO and Managing Director of STO, highlighted AstraZeneca's credentials as a trusted brand. Saeed went on to underline that STO has currently signed agreements with 26 companies for the direct import of medicines and health products, assuring product availability, quality, and authenticity by eliminating intermediaries.
STO has listed 14 medicines covered by Aasandha, the state's healthcare financing service, under the agreement with AstraZeneca, the company said. The listed medicines will include those for cancer, gastrointestinal conditions, and diabetes.
As part of the agreement with AstraZeneca, STO will serve as the exclusive distributor for the multinational's medicines in the Maldives.
STO is a majority state-owned enterprise (SOE) engaged in trading petroleum, cooking gas, construction materials, medical supplies, pharmaceuticals, home appliances, electronics, supermarket products, and insurance.
AstraZeneca is a global biopharmaceutical company that focuses on the discovery, development, and commercialisation of prescription medicines in oncology, rare diseases, and biopharmaceuticals, including cardiovascular, renal and metabolism, respiratory and immunology. Headquartered in Cambridge, UK, AstraZeneca operates in over 100 countries.
Related posts