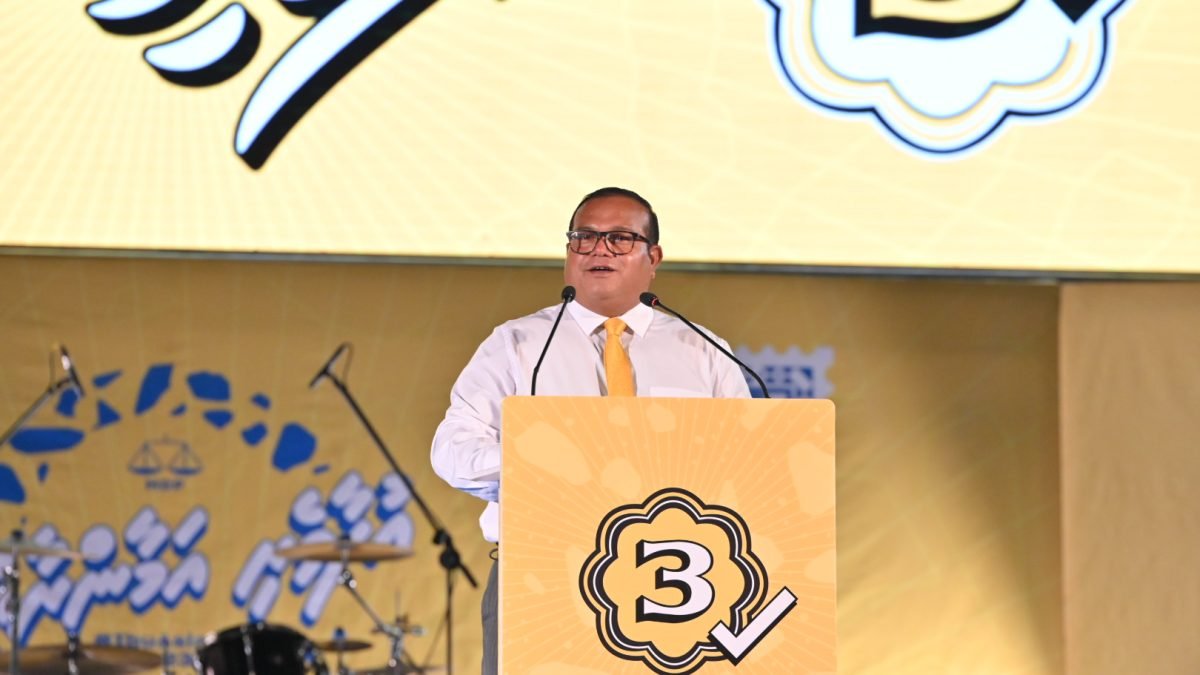 The solution to Addu's development is President Ibrahim Mohamed Solih, his running mate for the 2023 presidential elections, Mohamed Aslam has said.
Speaking at a rally in Hithadhoo on Thursday, September 7, Aslam said the people of Addu should elect Solih based on his manifesto pledges for his second term, and on the record of delivering on his pledges during his time in government.
"The greatest service you can do for this country, for Addu, for your nation and your islands [constituencies] is to give President Ibrahim Mohammed Solih a second term," Aslam said.
The progress that the city has seen during this government cannot be remotely compared to efforts during other governments; the closest comparison being to when the British had been in Addu, Aslam said.
"More has been spent [on development] in the last five years than was spent during the time the British spent here," Aslam said.
Solih, if given a second term, has laid out several developments for Addu, such as making it a modern business hub, developing eco-tourism, building a racing track, developing 1,000 flats, bringing additional development to the hospital, and connecting the city via the Raajje Transport Link (RTL), being some of the many plans touted for the city.
Aslam declared that there would be nothing left to develop in Addu when the manifesto was completed.
The Addu economy will grow significantly with the proposed changes to tourism in the next term, Aslam said, going on to underline that the vision for Addu had been drawn up and that by the end of the next five years, the people of Addu would be proud residents of the city.
Related posts