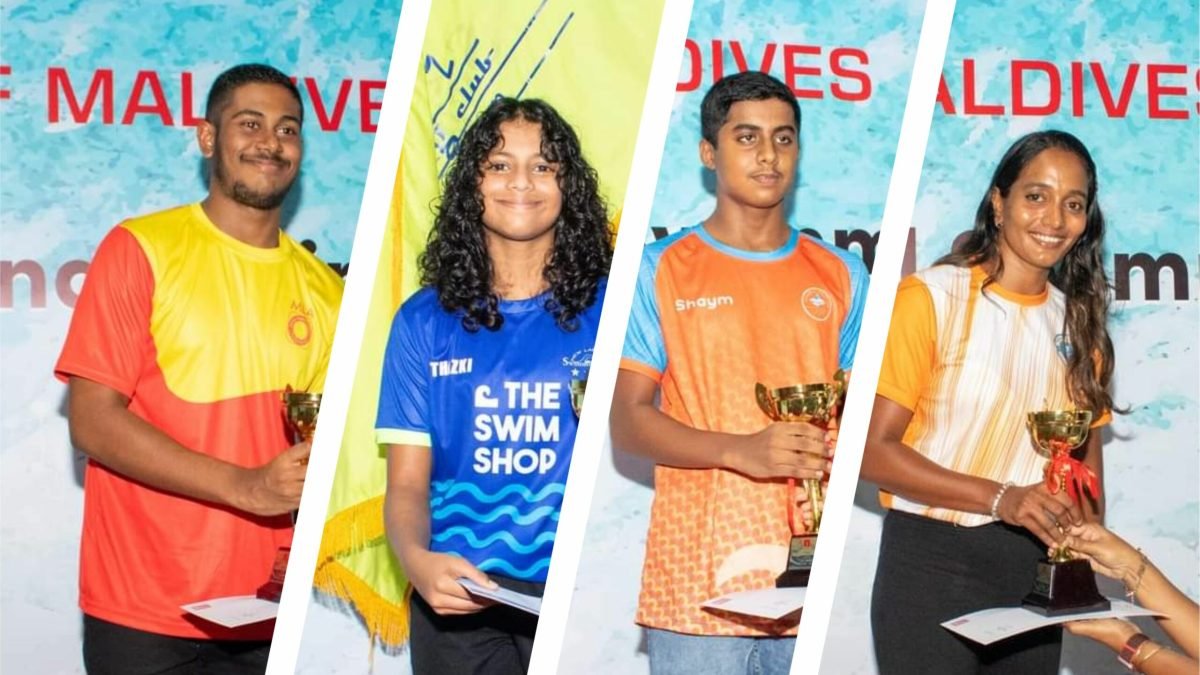 Aishath Sausan and Mohamed Rihan Shiham were crowned champions in the senior women's and men's categories, respectively, at the 47th National Swimming Competition, which saw impressive performances, thrilling duels, and new records.
Shaym Hussain Ibrahim secured the junior men's division title, while Amna Thazkiyah Mirsaad clinched the junior women's division title in the competition held from 2 to 8 November at the Hulhumalé Mini Sports Complex.
Hussain Mubah won the masters category in the men's division.
New Lagoons Swimming Club secured the team championship in the women's division, while the Maldives Lifeguard Association (MLA) claimed the title in the men's division.
The Swimming Association of Maldives held a ceremony at the Hulhumalé Mini Sports Complex on Thursday night to present awards to the winners of the competition.
The competition, open to both teams and individual swimmers, saw the participation of 181 swimmers, including ten men's teams and seven women's teams. The teams, hailing from Malé and the atolls, reflect the widespread interest in the sport nationwide. The competition was divided into 151 events, covering junior, senior, and masters categories.
This year's competition was particularly noteworthy as it featured the recently installed 'automated timing system.' The installation of the automated timing system at the swimming pool in the Hulhumalé Mini Sports Complex marks a significant advancement in incorporating technology within the sport in the country.
Related posts